9 Affluent Card Best Practices 
August 2017: Vol 40 No 8
How to get your credit union's credit cards into your wealthy members' hands.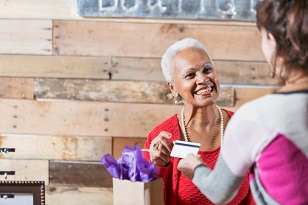 While the majority of credit union members may not be considered part of the "mass affluent," what Visa and Mastercard define as those earning $100,000 and up, most CUs have pockets of wealthy members, says Kenton Potterton, VP/solutions and consulting at CUES Supplier member PSCU, St. Petersburg, Fla.
These may be some of your best members, those who have larger mortgages, business loans or are using your credit union as their primary financial institution. 
If you are looking to attract the affluent to your credit union's card programs or entice current wealthy members to do more with you, try these nine tips:
Be selective: Know who it is you're trying to attract.  
Be thoughtful in your product design and appeal. 
Expect this segment to ask, "What's in it for me?" 
Understand you'll pay a little more for a premium card program because of the habits and expectations of this group, but that you'll get a strong ROA because of the processing dollars.
Identify the mass affluent from your existing portfolio (higher spend, higher credit scores, etc.), and automatically upgrade them to your premium card. 
Avoid the "shotgun" marketing approach of scattering premium card offers to your entire membership, hoping a few will stick.   
Reassure members you offer ways to monitor the safety and security of their accounts to prevent fraud.
Offer tools that can assist with managing and monitoring these members' credit score. 
Realize this group wants rich rewards—and that loyalty alone won't be enough for them to accept under-market product value.
Stephanie Schwenn Sebring established and managed the marketing departments for three CUs and served in mentorship roles before launching her business. As owner of Fab Prose & Professional Writing, she assists CUs, industry suppliers and any company wanting great content and a clear brand voice. Follow her on Twitter @fabprose.