Acts of Redstone (FCU) Brightness
February 2018: Vol 41 No 2
All-in strategies return steady membership gains.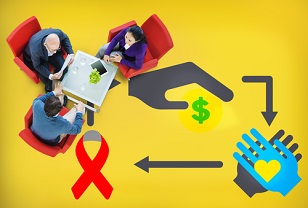 When other financial institutions took a step back during the Great Recession of 2008, Redstone Federal Credit Union stepped up its commitment to grow its member ranks—and has posted average monthly gains of 1,000 net new members ever since. 
That momentum picked up steam last year, when the Huntsville, Ala., credit union added a net 3,000 members in August and 1,600 in November. With 80 percent market penetration in northern Alabama, "I keep wondering where all these new members are coming from," says Joe Newberry, CEO of the $5 billion Redstone FCU, which currently serves 410,000 members.
To keep up that pace, the credit union is expanding into Murfreesboro, Tenn., next door to booming Nashville. Redstone FCU has two branches in Tennessee and will open a third this year.  
Its growth strategies are not revolutionary. The credit union competes on pricing with higher dividends and lower loan rates than other financial institutions in its market. In naming the credit union "the best place to bank" in Alabama in 2017, Money magazine noted: "Redstone's fees are below average across the board, and its Share Savings Account pays an interest rate three times as high as the next highest rate on savings accounts available in the state."
"As much as I fussed about that four-letter word [bank], I'll take it," Newberry says of the exposure created by the high-profile article. 
 
Redstone FCU is giving back $15 million to its members over the year, above and beyond its above-average dividend rates, by offering 3 percent cash back in credit card rewards and a nickel back for every debit card transaction. While other credit unions choose to disburse dividends in a single annual payment to members' share accounts, "we like to give it back every day," Newberry says. 
Positioning its 24 branches in prominent locations near members' homes and workplaces is another key strategy. "Even though everything's online 24/7, people still want to know where the nearest branch is," he notes.
To enhance convenient branch access, Redstone FCU has invested in interactive teller machines in its drive-up lanes, so that members can scan checks for deposit rather than sending them through pneumatic tubes and waiting for their receipt. Branch staff stand next to the ITMs to offer quick tutorials for the first three or four weeks after the new technology is launched at each location. Members have embraced the new system, which processes transactions twice as fast, and the credit union has been able to reassign drive-up window tellers to other duties in its branches or call center.
If Redstone FCU has a secret weapon in raising its profile in the communities it serves, it may be its success parlaying the charitable donation accounts permitted under a 2013 National Credit Union Association rule. Credit unions can put up to 5 percent of their net worth into market investments otherwise not permitted as long as they contribute 51 percent of the total return to 501(c)(3) charities.
With the benefit of good timing in a strong market, Redstone FCU has been able to donate $2.5 million for the renovation and expansion of three Huntsville libraries, $250,000 to a natural science museum in another community, and other contributions to a performing arts theater and botanical garden. 
"People see this—especially millennials—that we really do give back and deliver on our people helping people mission. You see all these things coming together in a great synergy," Newberry says. "We've always given back, but the community donations account has allowed us to step it up a notch."
Building on its "Live Brighter" tagline, the credit union also engages in "Acts of Redstone Brightness," sending employees and board members out in bright yellow logo t-shirts in 30-minute forays to pay customers' bill at a utility office or buy carts of groceries for shoppers. The manager of one utility office was so impressed by one of these visits that he invited the credit union back to do an open enrollment, where 60 new members joined Redstone FCU.
Newberry was among the team members at a grocery store in mid-November. When he offered to pay for her groceries, one woman burst into tears and told him she was preparing what might be a final Thanksgiving meal for her brother who had terminal cancer. "When she told me that, I just started crying, too," he says.
"People talk about these events—and it spreads like wildfire, all over social media," he notes. "It's really energized people who say, 'I want to be part of something bigger than a financial institution.' You don't see banks doing this."
When new members are asked how they heard about Redstone FCU, the top three answers are a friend or family member, an advertisement, or its community contributions or presence at a local event. "They say word of mouth is the best advertising you can get, and it's definitely working in our market," Newberry says.
Karen Bankston is a long-time contributor to Credit Union Management and writes about credit unions, membership growth, marketing, operations and technology. She is the proprietor of Precision Prose, Eugene, Ore.