Prepaid Cards Get Regulators' Attention
March 2017: Vol. 40 No. 3
With a new rule's deadline on the horizon, here are key things you should know about this popular and fast-growing payment method.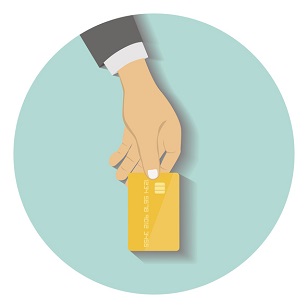 With both House and Senate representatives calling for a repeal of the Consumer Financial Protection Bureau's final prepaid rule, and the CFPB itself proposing to delay the effective date of the rule, the future could be considered a bit murky. Nevertheless, credit unions should continue to prepare for the changes (for now set to go into effect October 2017), as if they were set in stone.
Prepaid cards are the fastest growing non-cash method of payment in the U.S. CFPB projects as much as $121 billion will be loaded onto prepaid cards by 2018.
With prepaid cards becoming a preferred method for consumers to manage finances, credit unions that offer them may be able to offer members an alternative to nonbank competitors while expanding their payments product suite. Prepaid cards may also offer a way for credit unions to attract new consumer segments.
One particularly compelling aspect of the prepaid market's growth—especially for credit unions looking to lower the average age of membership—is a reported spike in prepaid card use by Millennials. One study showed one in three Millennials uses a prepaid card. A second found prepaid cards are more popular among Millennials and younger generations than other demographics. That study even identified what it calls a "power user" demographic, which described 18- to 48-year-old prepaid cardholders with yearly incomes of $50,000 or more.
Looking to the future of prepaid cards, popularity among Millennials is especially noteworthy because of their interest in and use of new payment technologies.
It's evident that consumers' use of prepaid cards as either a complement or alternative to traditional banking products is on the rise—heightening the need for credit unions to understand the opportunities and regulations associated with them.
Why the increased regulator attention?
By the early 2000s, prepaid cards had quickly gained popularity and become widely available—similar to the popularity and availability of travelers' checks throughout the 1950s to 1990s.
As consumer use of prepaid cards steadily climbed, regulators began to take note. In 2011, the Financial Crimes Enforcement Network issued the first-ever regulatory guidance on prepaid cards. The guidance required financial institutions to include prepaid cards in their Bank Secrecy Act programs. This caused many financial institutions to review their prepaid card offerings closely. Adding the cards to their overall BSA program meant they had to file Suspicious Activity Reports— a requirement that stretched resources. Despite this, many credit unions supported the regulations, considering them in line with their philosophy of consumer and community financial health.
After a slight deceleration following the 2011 guidance, prepaid card market growth was again on the rise. A 2014 survey by Mercator Advisory Group found 56 percent of U.S. adults had bought some kind of prepaid card in the previous year, up from 47 percent in 2012.
With continued consumer uptake came renewed attention from regulators. Last October, CFPB issued a new round of regulatory rules that focused on fee disclosure and additional consumer protections.
Overall, the new rules have been considered positive by both prepaid providers and consumer protection groups. This is, in part, because the rules provide much-needed clarity on which regulations apply to which specific prepaid products, making the requirements easier to understand and implement.
The next part of this article is intended to be an overview of CFPB's final prepaid rule, and should not be relied on for the entirety of the final rule's ins and outs. Credit unions currently issuing or preparing to issue should work closely with their compliance officer or a third-party consultant to understand the intricacies of the final rule.
The rules state that, by October 1, 2017, prepaid card issuers must provide consumers with new access and protections—including:
1. up-front disclosures, including terms, conditions and fees, both on card packaging and online, as well as easy access to account information;
This could be a significant change for many credit union prepaid issuers. Whereas these issuers may have mailed disclosures shortly following purchase, they must now present disclosures "pre-acquisition." In other words, consumers must be allowed to review all relevant disclosures before purchasing a prepaid card. Operationally, this may present a challenge as credit unions will need to have those forms on hand. They must also train employees to provide the disclosures before taking money from the consumer.
This holds true in digital channels, as well. If a credit union sells prepaid cards via web or mobile sites, it must be sure to provide access to the online disclosure forms CFPB has made available on its website. Importantly, a credit union may not use the online form when selling in person; a physical disclosure document must be provided.
Retailers selling gift cards have even greater challenges, as the disclosures must be included on the card packaging. This rule does not apply to credit unions selling gift cards from their branch locations.
2. protections from unauthorized purchases;
CFPB's intentions with both this and the next rule (No. 3) are to provide consumers some of the features they have gotten used to with credit and debit cards. Going forward, some of the same protections covered by Reg E and Reg Z will now be applicable to certain prepaid cards and their underlying accounts. Specifically, prepaid cardholders will now be able to file a claim anytime they suspect fraud on their prepaid accounts. The credit union must then follow compliant error resolution procedures.
Important: While this may sound like a massive change to the rules, it only applies to those prepaid cards tied to a consumer's individual financial account, e.g. prepaid payroll cards. It does not apply to general purpose reloadable cards or gift cards on which funds loaded are held in a general account at the credit union.
3. error resolution rights for questionable and unauthorized purchases;
For suspected fraud or unauthorized purchases on payroll cards or other prepaid products tied directly to an individual account, credit unions must now cooperate with consumers to investigate or resolve disputes. This includes refunding the cardholder's losses when appropriate. The rule gives a credit union 10 business days to complete the process.
4. protections related to any credit features a card may offer; and
With this portion of the regulation, CFPB is extending some of the Reg Z protections given to credit cardholders to certain prepaid cardholders. Again, this is only for those accounts tied to an individual consumer's financial account. What's more, the definition of a "credit feature" is fairly narrow. Essentially, it describes an overdraft line of credit. (Note: An overdraft line of credit is not the same as simply allowing the cardholder to go negative.) If the prepaid issuer allows payroll cardholders, for instance, to opt into an overdraft program supported by a line of credit, that issuer must follow Reg Z rules governing that overdraft program.
Among those protections is the requirement that issuers provide regular statements like those received by credit cardholders. Those statements must include fees and, if applicable, the interest rate, amount borrowed, amount owed and other key information about repaying the debt.
5.  distinction between the prepaid account and credit features a card may offer.
For those prepaid cards with a credit feature (e.g. overdraft line of credit), prepaid issuers must wait 30 days after registration of that card before offering said credit feature. In addition, the issuer cannot seize repayment when the cardholder next loads funds onto the card or takes funds from the account to pay down that debt unless the cardholder gives permission.
Arguably, the biggest impact of the new prepaid regulations is that they are exactly that—new.
With such a rapid influx of new financial regulations, every credit union is impacted when new rules come onto the scene. The time to research which rules apply can take hundreds of hours when you're digging through thousands of pages of regulation. Adding complexity is news about potential Congressional repeals and effective date extensions that may tempt some credit unions into taking an ill-advised "wait and see" approach, causing them to be out of compliance when the time comes.
All of this underscores the ongoing importance for credit unions to have a dedicated compliance officer or an outside partner they can trust to get them the answers and the operational recommendations they need quickly.
Jeff Falk is director of payments product management for payments for CUES Supplier member TMG, Des Moines, Iowa. He oversees new product ideas and enhancements at TMG, in addition to managing the prepaid card product line. Jeff is also responsible for identifying and researching market trends, discovering new solutions and overseeing the effort to construct those solutions into marketable products for financial institution clients.
Cindy Williams is VP/regulatory compliance for PolicyWorks, also in Des Moines. She leads and oversees the firm's compliance partnerships, including delivery of compliance solutions to credit unions and leagues. She also assists credit unions with strategic compliance program management.