Proven Tie-Breakers
September 2017: Vol 40 No 9
3 considerations for choosing your PIN debit settlement network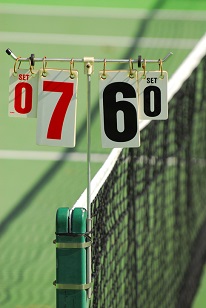 Choosing a PIN debit settlement network need not be a guess-and-hope process, says Richard K. Crone, head of Crone Consulting LLC, San Carlos, Calif., but he notes that a lot of credit unions are not well versed in selection techniques. They should use three verifiable tie-breakers, he advises: 
1. Assess the network's acceptance coverage. This is the number and distribution of merchants and ATMs where your debit card will be accepted. "The networks are not all alike," he notes. "They have regional strengths and weaknesses. They have different growth strategies." Reliable coverage numbers are available, he adds.
2. Look for integration. Buying a bundled service is one way to get it.
3. Check out pricing and service-level commitment. Be sure to ask for the earned discount schedule, Crone advises. It costs a lot to build a PIN debit settlement network, but it costs almost nothing to run a lot of traffic through it, he explains. Additional volume is gravy, and the networks crave it. The bigger your volumes, the greater your discounts, which is what the earned discount table will tell you.
Consolidating debit networks should be a no-brainer, suggests Brian DuCharme, VP/head of product and innovation for STAR Network, owned by First Data Corp. "You're required to have two, but more than that is wasting money," he insists. "We had one client that had a lot of acquisitions and ended up with 14 connections. That's 14 monthly access fees, 14 different processes to support. Once, you may have needed multiple regionals, but now that geographic coverage is near universal, it makes sense to cut your top-line expenses and select the domestic network with strongest card acceptance."  
After Durbin, acceptance coverage has become more important than price in choosing a PIN debit settlement network, DuCharme says. "What [a financial institution] can earn on a transaction is pretty much limited by law now, so finding one network that can provide the broadest merchant and ATM coverage, including online and e-commerce vendors, has become a top priority. Smaller networks are at a disadvantage." 
Whatever you pick, you'll have to live with it for a while, because contracts tend to be long, Crone notes. "Unwinding a debit settlement relationship is a conversion; it's not simple or easy, so networks use contracts to discourage it." A five-year commitment is common, and he's seen some as long as seven years. But there's room to negotiate other elements like service level agreements—how much downtime a network normally experiences and how CUs are compensated for downtime.
Richard H. Gamble is a freelance writer based in Colorado.