A Rally Cry for All Credit Unions
July 2018: Vol 41 No 7
'Take Back Banking' shows U.S. consumers there's a better option.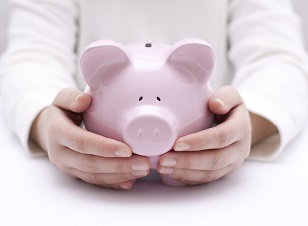 Banking is important to everyone, even if your members don't think about it every day. It's a trust-based business; when you trust your money to someone and think about how much that means to you, how much you sacrifice to earn it and how important it is to you, you realize how significant a banker's (or credit union representative's) role is. 
Free banking in particular is a critical component of financial stability, and Bank of America, one of the largest financial institutions in the country, is now taking away free checking accounts from people who need them the most—Americans with a checking balance of under $1,500. This is just one of the continuous problems exhibited by the nation's largest banks, not just a concern for our nation's economy, but for every American who entrusts banks with their hard-earned paychecks. 
There is a petition to ask Bank of America to reverse this decision, but credit union leaders and decision-makers can make a positive impact now by joining the "Take Back Banking" campaign.
What is "Take Back Banking"? 
Over the past seven years, we have seen megabanks make irresponsible lending decisions, get bailed out by the government and then turn around and charge consumers more for financial products and services. In 2016, the three biggest banks made $6 billion in ATM and overdraft fees—that equates to $190 every single second. By the time you finish reading this sentence, they've made $380. Unfortunately, these fees typically target people who cannot afford them. 
Big banks also played a principal role in the housing crisis and economic crisis of 2008. Bank of America received $45 billion in taxpayer bailout while Wells Fargo received $25 billion. These funds were used to help them recover from bad decisions—and also to buy smaller banks. Bank of America's share of deposits has hovered at or above the Department of Justice's antitrust guidelines of 10 percent over the past several years, reaching as high as 12 percent in 2010 and 11 percent in 2015, as reported by WalletHub. When they charge new and higher fees, their investors likely cheer—but consumers suffer.
In contrast, credit unions have members' best interests at heart. They often take deliberate action to aid those undeserved and underbanked consumers Bank of America's decision really hurts. "Take Back Banking" is a rally cry and a movement for all credit unions and community financial institutions to join in the fight and take back what was once theirs: In the mid '90s, community financial institutions had a combined market share of approximately 27 percent—and nearly 50 percent when including medium-sized banks with assets up to $10 billion, according to data from the Institute for Local Self-Reliance. As of 2014, that share dropped to just over 20 percent. Credit unions need to realign their plan of attack to avoid a recipe for extinction, both for their own sake and the sake of current and future members. 
How to Participate  
Regaining market share and spurring public scrutiny are the industry's best ways to fight back and hold megabanks to a higher standard. Credit unions should join forces to let consumers know they have a better banking option and the right to expect a fair exchange.  
The actions of big banks highlight the need for local banking, giving credit union leaders a unique opportunity to show consumers that they're the "good guys"—that the people managing their members' money are accountable and have a vested stake in the economic health of the local community. 
Below are five concrete ways that credit unions can help "Take Back Banking": 
Partner with vendors that, like you, take members' best interests to heart.
 
Consider partnering with a vendor that offers a nationally recognized brand that will help extend your reach beyond your immediate community. 
 
Use the "Take Back Banking" digital wallpapers on your social media channels to increase awareness of the disparity between how megabanks treat consumers and how credit unions treat their members. 
 
Encourage staff and members to increase word-of-mouth messaging about the importance of banking local. Empower them to advocate for and with you by embracing open and transparent communication. Happy and empowered employees are more likely to advocate for your brand and your message. 
 
Exploit your competitive advantages, and understand how you are truly different from big national banks. For instance, 93 percent of community bank customers and credit union members actually trust their institution, whereas one out of three megabank customers do not, according to a 2015 Kasasa study. This level of trust is important when consumers need to make big decisions, like where to place their life savings or how to handle a recent life change. Get the message out to the people most likely to care. 
"Take Back Banking" was born after Bank of America's recent fee hike, but there has been a building need to stop the bad behavior of megabanks. With more than 10,000 community banks and credit unions located in towns and cities across our nation, we can all ban together and really make an impact in the industry. 
It is time to stand up and take back banking.  
Gabe Krajicek is CEO of Kasasa, an award-winning financial technology and marketing technology provider. For more information on Kasasa, visit www.kasasa.com, or visit them on Twitter @Kasasa, @KasasaNews, Facebook, or LinkedIn.