CUES Hall of Fame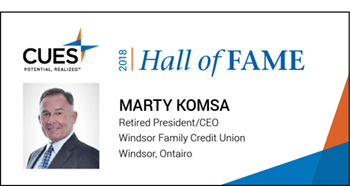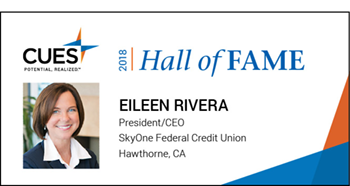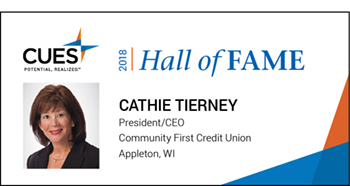 Award Overview
Inductees are nominated by the CUES board of directors for lifetime achievement and contributions to the credit union movement. They are recognized annually for their:
Contributions to their profession and the industry
Involvement in community service
Education and history of self-improvement
Contributions to CUES
Where will the Award be Presented?
CUES' CEO/Executive Team Network™ in Amelia Island, FL., November 4-6 2019. Recipients will be invited to join us for the event and recognized during the program.
The Winner Receives
Questions?
If you have questions, please contact Renee Todd at 608.271.2664, ext. 333; or email awards@cues.org.
2018 Award Presentation Video
See a list of past inductees.