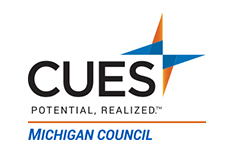 Upcoming Meetings:
February 5-7, 2019: The annual Future Summit will be back at the MGM Grand Detroit. Click here for details!
Past Meetings:
December 7, 2018: The Holiday Luncheon was held at the Dearborn Inn.
October 11-12, 2018: Our Annual Economic Summit was at the Eagle's Crest in Ypsilanti.
February 6-8, 2018: Future Summit was held at the MGM Grand in Detroit.