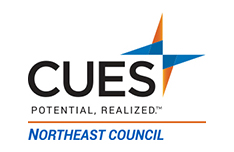 Council Officers Include:
Chair - Howard Meller, President/CEO of GHS FCU
Vice Chair - John Miller, COO of First Commonwealth FCU
Treasurer - Traci Donahue, CEO of Cross Valley FCU
Secretary - Clarence Baltrusaitis, President/CEO of NET Federal CU
Director - Ron Ferrance, CLO of Cross Valley FCU
Upcoming Meetings:
April 24, 2019: The council meeting will take place at the Mohegan Sun in Wilkes Barre, PA from 10:30 a.m to 1:30 p.m. Sundeep Kapur will speak on the topic "Developing a Foundational Digital Strategy". Click here for more information and to register. 
Past Meetings:
October 15, 2018: The Northeast Council event took place at Cross Valley FCU Headquarters.