The Big Purchase Decision
November 2017: Vol 40 No 11
For best results, the board needs to set direction and ask staff how proposed technology aligns with strategic goals.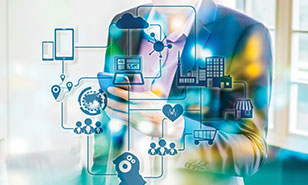 It happens over and over again at board meetings—in all types of credit unions, in all kinds of locations.
The staff members start explaining the benefits of a rather large technological purchase they're proposing. But not long after their greeting, they slip into a language that few of the directors find familiar. Sure, they might pick up a word here and there, but not nearly enough to fully grasp the staff's arguments and to make a competent decision based on them.