Easier Onboarding
May 2015: Vol 38 No 5
E-signatures and a paperless new hire process can ease HR headaches.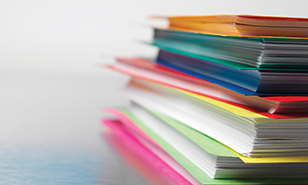 In addition to the countless member-facing activities credit unions are continually striving to streamline, they are also working to add efficiencies to internal and human resources processes. Greater demands are being placed on credit union HR departments to improve their organizational development, meet expanding compliance regulations, and enhance recruitment and training—not to mention that, often, there's only one HR professional responsible for managing a credit union's entire staff.
A study conducted by CUES Supplier member and strategic partner Cornerstone Advisors, Inc., Scottsdale, Ariz., found that the median credit union had one individual in HR for every 72 staff members at the institution, and one full-time employee in charge of staff training for every 88 credit union employees.
Credit unions that shift to electronic processes for employee onboarding and other HR activities can experience a wealth of efficiencies, leaving HR executives free to focus on more strategic work.
A Better First Day
For many new employees, a large portion of their first day is spent filling out paperwork. These are just a few of the forms that may need to be generated by HR and signed by the employee:
an offer/terms letter for the prospective employee to agree to;
authorizations for criminal and Office of Foreign Assets Control checks, Social Security number trace and credit background check;
security and confidentiality agreement;
acceptable use policy agreement;
pandemic plan agreement;
employee agreement; and
miscellaneous other welcome documents, including the employee handbook, benefits forms, etc.
Automating the  process can streamline much of that into one seamless electronic operation. Acclimating a new employee to his or her new position has always been one of the most significant undertakings for the HR department, and arguably one of the most important. Now, a new employee has more time to meet co-workers, start training and perhaps even perform a few work tasks.
While most electronic document management systems will interface with human resource information systems (and when shopping for a new system, be sure to ask vendors if their products will work with your HRIS), you don't need to have an HRIS in order to go paperless. Even for smaller credit unions, e-signatures and a paper-free process provide enormous time- and cost-savings and error reduction.
Starting Early
Presenting the required forms electronically enables the onboarding process to begin before new employees even start.
This is especially valuable for HR departments that manage employees in multiple locations, or maybe even different states.
Another benefit: HR staff no longer has to track delivery status of physical documents sent through the mail or a delivery company. And now nothing can get lost in the mail.
Additionally, when documents are created and signed by hand, there is more room for errors. Even the slightest mistake or missed signature creates considerable delays and risk when documents are paper-based, as they must be recreated, reprinted, re-mailed and resigned. While most of the time missed signatures are merely a nuisance, they can be far graver. For example, in a termination, failing to have a signed arbitration agreement could have huge legal and cost implications.
Protecting Data
One of the most significant, if not the most significant, benefit of shifting from manual to electronic HR processes is the ability to automatically archive the large volumes of records. Being fully electronic means having automatic archival of personnel documents, which removes the laborious task of scanning and indexing forms, while still having the security to only access these documents with the proper rights and permissions. 
John Levy is a board member of the Electronic Signature and Records Association and EVP/co-founder of IMM, Linden, N.J.