Mastering Mobile Marketing
August 2018: Vol 41 No 8
Know the trends before deciding on your strategy and tactics.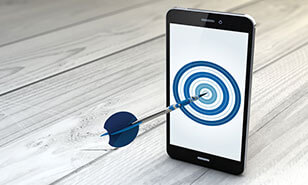 Despite explosive growth in mobile advertising and its impact in nearly all facets of marketing, credit unions have lagged getting into the game. Mastering mobile means feeling comfortable in the mobile landscape—as well as understanding and implementing the right tools (or finding a partner that can).
"Since consumers do most everything from mobile today, or at least start their research there, mobile can encompass everything from traditional display ads, search engine optimiza...