From Packets to Portals
January 2018: Vol. 41 No 1
Board portal technology offers credit unions compelling benefits over the old way of conducting business.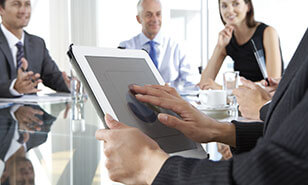 As credit unions seek to incorporate greater efficiencies and reduce costs, many are turning to board portals—software that enables the board to conduct its business, hold meetings, and communicate with other board members and the C-suite in a digital format, rather than relying on paper packets, email or some combination of both.
The portals come with numerous advantages, says Andrew Mcilwaine, account executive for Aprio Inc., a ...