Shrinking Targets
January 2018: Vol. 41 No 1
To grow loans in 2018, credit unions are focusing their efforts, upgrading technology and reassessing risk.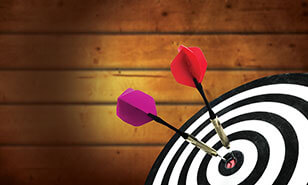 Credit unions are expecting another pretty good lending year in 2018 unless ....
CUs' optimism is cautious because 2018 looks like it could be an "old" year. The economic recovery is old. The bull stock market is old. A lot of consumers have already refinanced their homes, bought their new cars, settled on their favorite credit cards. And what will come out of Washington is anybody's guess. So savvy CU lenders are trying to pick their spots—like home equity lending.
...