Stepping Sideways
June 2018: Vol 41 No 6
Lateral career moves can be a precursor to moving up.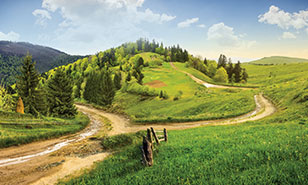 When one thinks of a career trajectory, the image that comes to mind is of linear upward progress, perhaps ultimately landing at the top—or at least near the top—of the organizational chart.
Sideways or lateral moves—either within the current organization or to a new one—typically aren't seen as having a place in traditional career progressions. However, discounting this type of career change can be a mistake. Done purposefully, with a clear objective in mind, lateral move...