Talent Competition
January 2018: Vol. 41 No 1
Compensation is just one aspect of executive recruitment and retention.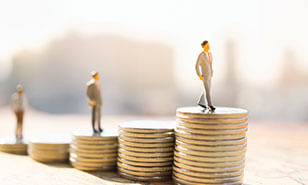 In the last five years, the few senior managers USAlliance Financial Credit Union has recruited from outside the organization have come from other credit unions. But CUES Board member Kris VanBeek, CIE, CCE, suspects that if one of their own were lured away, it might be by a technology company.
"We like to think of ourselves as a technology company that just happens to operate in the highly regulated financial services spe...