Tech-Driven Risk Management
June 2018: Vol 41 No 6
The availability of information is spurring new trends.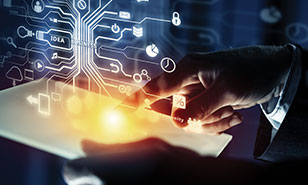 For executives at financial institutions, risk management has been a wild ride. A lot changed in 10 years: Regulations were enacted in the wake of the global financial crisis; risk management became a more rigorous and broad-based practice; and, perhaps most dramatically, cybercrime shot through the roof and became one of the most pressing risks. Even smaller institutions now may see the need to employ software to handle enterprise risk management, or ERM.
The concept of risk for FI...