What's Ahead for Artificial Intelligence?
May 2018: Vol 41 No 5
A series of tactical upgrades or a disruptive tidal wave and robotic CEOs?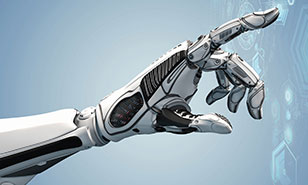 So far, financial institution managers have used artificial intelligence as a tool to help intelligent humans make better decisions and to automate routine, repetitive tasks, notes Daoud Fakhri, principal analyst for retail banking at GlobalData, London. And that's worked when rules are built into AI algorithms and then applied to rapidly expanding amounts of data. CUs have gained operating efficiencies. Managers see richer reports....