Facility Solutions: The Branch Romance
June 2018: Vol 41 No 6
Time and reality change perceptions of whether physical locations are still valuable, but the way you re-engineer them is critical.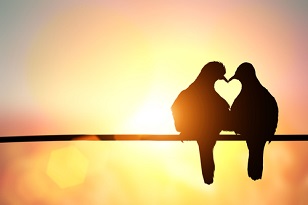 Between 2000 and 2010, banking technophiles implored the industry to shutter all their branches in favor of remote delivery. What logical person could continue old school operations in the face of perfect technology? 
Like most romances or new discoveries, time and reality change perceptions from an initial singular focus to a more circumspect and real-life understanding. While technology is not only changing banking in previously unimaginable ways, we now understand that serving consumers as individuals requires ever-advancing multi-channel delivery under a powerful brand that connects to hearts and minds of a wide variety of target members. Multi-channel delivery means both technology and face-to-face contact. 
While banks and credit unions have closed thousands of branches over the past 10 years, they have added nearly the same number back into the market. These new branches are very different. They are significantly smaller, often by 50 percent to 75 percent, require half the staff and are repositioned in the market to increase convenience. Operational focus has changed from cash delivery to providing personalized advice with highly trained staff and offering an engaging, unique and relevant brand experience aligned with all other methods of delivery.
Wells Fargo's John Stumpf recently shared that millennials are among the customers who still make a trip to their branches. Seventy five percent of Wells Fargo's customers come to into one of its branches once every six months. 
This story is common among big banks. For many smaller banks and credit unions, we are seeing the pace of transaction decline averaging about 5 percent a year. In some very small markets the average is 2 percent to 3 percent. These observations certainly suggest that most branches are significantly oversized. At the same time there remains a need for face-to-face contact. "Customers tell us branches are important," Said Stumpf, "We hear that every day."
Bank of America and Chase are also adding branches. They are finding that millennials are using branches at about the same pace as most other bank customers. This includes 85 percent to 90 percent of all new accounts being opened in a branch rather than online.
In a study by CUES Supplier member Fiserv, Brookfield, Wis., of 3,000 U.S. banking consumers, 80 percent said they logged into their primary financial institution's website over a 30-day period. During that same period, 61 percent said they also visited their PFI's branch. 
In another Fiserv study, over 53 percent of consumers prefer banking online or through a mobile app, but 44 percent would rather bank through a traditional branch. Jeffrey Piltcher, president of The Financial Brand, has a great take on the issue. 
"This might come as a sobering reality check for the digital and fintech zealots in the financial industry who decry the relevance of any brick-and-mortar presence. But it's pretty clear—according to the data in study after study after study—that (at least for the present time) branches are still a critical component in the retail delivery model. Consumers engage through both digital and traditional channels, and a mobile-only approach is going to appeal to a limited segment of consumers. It would probably be more helpful for most financial industry executives to think in terms of a 'mobile-first' omni-channel strategy that preserves a role for branches."
While we may assume younger members are much less likely to use a branch, the numbers tell a different story. Let's compare how young members under 40 and those above engage with branches. J.D. Power's 2017 Retail Banking Satisfaction Study looks at both groups. Here are their findings:




The results of this study strongly suggest branches are even more important to younger members than older. This study also found that among millennials "the happiest bank customers have access to both digital and in-branch services."

If the above actions of successful banks and these study data are not enough to confirm the importance of branches, how about the relationship of where people live to their branch of activity, balances and product use? The best example will be your own institution. Look at your most recent strategic branching plan and maps of household location to branch location. You will likely see member household density increase as you get closer to a branch. This typically translates to higher branch usage, account balances and products per household. This is why it is so important that branches are located to service current and future target markets and sized to each opportunity.

Re-engineering your branch network is critical to your future success. Just like technology, branch banking is fast evolving and you need to keep pace to ensure your branch network is efficient, productive and maximizing performance in every market, while providing seamless service within your omni-channel delivery array. It would be suicide to shut down most or all your branches; it would be better to tune your branch network for the future through market analysis resulting in 1) short- and long-term positioning to mine target markets and provide marketing efficiency, 2) right-sizing facilities and staffing to match financial goals and delivery methods to each location opportunity, 3) and develop and operate an engaging and productive branded branch experience that connects to the hearts and minds of both young and old members alike. 

In the beginning, branches and technology seemed at odds vying for our singular attention and the application of our limited time and money. Today we understand the value of both and the need for a holistic mindset as we take our next steps into the continuing evolution of retail delivery.

Paul Seibert, CMC, is an independent facilities and real estate consultant under Paul Seibert Consulting, Seattle.