Facility Solutions: You Have to Make Money to Give It Away
September 2017: Vol 40 No 9
Philanthropy versus profitability can be a branch delivery dilemma.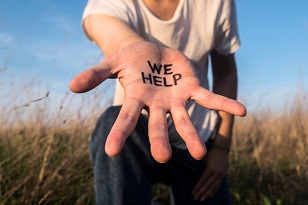 Two recent strategic branch network optimization projects reminded me of how a board's desire to be philanthropic can hinder a credit union's ability to create reasonable profit. This can be particularly true when it comes to branch development. Credit unions place branches in underserved markets. Often, the reason these markets are underserved is modest to poor economic characteristics. Banks do not want to be there, but many credit union board members strongly believe the seventh credit union principle—"concern for the community"—means they must place physical branches in markets with less desirable characteristics to deliver on their promise.

Locating branches in modest markets is fine, so long as it is balanced with branches in strong markets that collectively produce a healthy level of profit. The simple truth is that you have to make money to give money.

At least once or twice a year, I work with a credit union that is in serious financial difficulty due to the location and delivery configuration issues of underperforming branches. Often, the troubled locations were selected using the ultimate compromise: a single branch to serve all markets in a location that straddles strong and weak market characteristics. While this can work in the center of small urban areas, in some cases such a strategy has been deployed across the entire branch network.

Branching decisions, like other credit union choices, must embrace philanthropy in ways that ensure a strong bottom line. This can mean robustly giving back to communities through initiatives, associations or working with the National Credit Union Foundation, rather than locating branches. A recent client created an education center and a youth center focused on financial wellness while deploying all branches in strong markets.

Nevertheless, board members can be very passionate about philanthropy and desire to maximize giving through branches. I have received a good deal of pushback when I first present the need to generate profit from branches to fuel a board's philanthropic desires. They all agree they need to make money to give back to their communities but see branches as an overt sign of their commitment to underserved communities. The problem is that a strategy that focuses more on serving modest communities than generating income creates a bottom line that doesn't allow a credit union to keep up with technology, offer new products and services, or grow. 

Sometimes terminology gets in the way of clarity in terms of goals. The term "underserved" means different things to different board members. It might describe markets where there are very high numbers of households per financial institution branch, or it may mean "unbanked" or "unbankable" populations that are in need of financial services and education. 

Another stumbling block can be the word "profit." The need for profit should be put on the table at the start, so that the strategic discussion is realistic in terms of balancing the call to do good and the ability to operate a vibrant and successful financial institution. Both objectives can be accomplished when financial realities are part of philanthropic visioning.

Today, there are many ways to serve underserved populations at a lower cost than branches. Technology provides online and video banking via phone, and ATMs provide a physical market presence. When a credit union's branch network is healthy and profitable, small branch locations can be added as resource and education centers.

Like decisions around Leadership in Energy and Environmental Design (balancing "going green" in facilities with more direct and immediate green initiatives), it is good to conduct an exercise where philanthropy is placed at the center of a wheel with radiating philanthropic ideas—direct donations, sponsorships, paid staff participation, and products and services that protect and enhance the lives of members. Branches are just one of the many ways to deliver "good" to credit unions' communities. 

Through this exercise, a credit union board can discuss the cost and benefits associated with each type of giving and understand the profit that needs to be generated to deliver at the desired level. For large credit unions, this may mean operating one or a few branches in the red with the understanding that these locations are not meant to be profitable.

In addition to direct philanthropy, branches can be used to amplify community involvement in a variety of ways. Try these:
Allow community groups to use your conference room.
Set up a small business area for education and networking among small business members.
Include a space where small businesses or organizations can share their products, services or ideas inside the branch.
Become a community center that offers information about local activities and organizations.
Involve branch members in local giving decisions by letting them vote for recipients of major yearly donations.
Provide education and activities for adults and children.
Have hose hookups for car wash fundraisers.
Have water available outside for dogs.
It is important to note that siting branches in underserved markets does not always mean they are not going to be unprofitable. If the branch is designed and operated within realistic economic realities, it can be financially successful.  

Every strategic branching plan should recognize the board's philanthropic objectives and define how they will be integrated into the decision-making process. By doing so, a credit union will maximize its potential as both a well-run financial institution and a philanthropic organization.
Paul Seibert, CMC, is an independent facilities and real estate consultant under Paul Seibert Consulting, Seattle.