Facility Solutions: Your Annual Branch Network Checkup
January 2018: Vol. 41 No 1
17 things to consider as 2018 begins.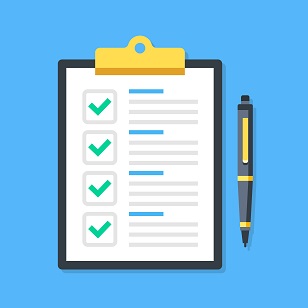 Headquarters facilities and branches represent a large capital investment and require significant operating costs. While strategic plans guide the use of these assets, the facility manager is responsible for ensuring their efficient operation day-to-day. As manager of facilities for two national banks, I quickly learned that a yearly checkup is required to stay on track. Here is a list of 17 topics critical to successful headquarters operations:
1. Bank equipment maintenance contracts can be surprisingly complex. One of my longtime associates has made a career out of analyzing existing contracts and discovering substantial savings from eliminating double charges, fees for the maintenance of nonexistent equipment, disconnects between manufacturers' equipment proposals and local vendors' maintenance agreements, non-competitive discounts and the like. Potential savings are significantly higher for large institutions due to scale as well as complexity. 
2. Lease status covers both branches and headquarters facilities. Often, we receive a request to develop a new strategic headquarters occupancy plan when the building is beyond reasonable capacity, and leased space is the stopgap. It takes 10-plus months to plan and complete a major headquarters remodel, 12 to 16 months to acquire and remodel an existing building, and 24 to 30 months to acquire land and build a new facility. Headquarters occupancy needs must be predicted three to five years ahead of need and then updated on a yearly basis. Inefficient occupancy is costly in terms of organizational efficiency down to the individual department and staffing levels; culture is negatively impacted; staff attitudes, productivity and welfare suffer; and costs are high for leased space. I added long-range facility planning at two national banks, resulting in a 50 percent to 75 percent reduction in help desk complaints, high regard for the facilities department, reduced long-range occupancy cost and a lot less stress.

Like headquarters, we often receive a request for strategic branch planning a few months before leases terminate. This requires a solution without sufficient time for accurate data gathering, analysis or design. Every credit union should be operating under a five- to seven-year strategic branch plan, including lease dates and long-range location solutions. Such preplanning creates the most productive and on-brand member experience. Are you operating under an up-to-date strategic branch plan? If not, get one completed this year and update it at least every two years.
3. On that note, a headquarters occupancy refresh assessment should be done each year to find opportunities to accommodate growth. Should a new workstation standard be developed to increase occupancy of existing space? What could be the impact of staff working from home? Should a long-range occupancy plan be developed so that you do not suffer over-compaction or separation of departments? Is the existing headquarters still in a desirable location for employees? What is your workplace strategy for providing job environments that will attract and retain the best employees? Is a merger planed? Is there space leased to others that will be needed for your use over the next three to five years?
4. A branching strategy review should be done every year to ensure you have a long-range view of retail banking needs. Are leased dates in line with the plan? Are there property options that need to be renewed? Are there new opportunities for branch downsizing or relocation due to adjacent development or target properties have become available?
5. Consultant and contractor licensing and insurance checkups are needed to ensure you are protected and the coverage matches your requirements. Ask the following questions.
Architect:
Are you currently licensed in your state?
Who holds the license?
Have any complaints been filed against you?
Has your financial situation changed?
Are you carrying the required liability policies and errors and omissions insurance? (Some architects will change to "self-insured." This is not coverage you can count on.)
Has coverage changed for any of your sub-consultants?
Have your fees changed, and are they competitive?
Have any key staff left your firm?
Contractors:
Are you currently licensed in the state and local jurisdiction?
Has your financial situation changed?
Are you carrying the required liability policies?
Has your workers' compensation rate changed significantly?
Have the overhead costs and fees changed, and are they competitive?
Are you set up to eliminate sales tax on construction work?
Has staffing changed? 
6. Property insurance values should be in line with skyrocketing property values and the cost of replacement. Each policy should be reviewed to ensure you are covered to near replacement value. Remember that you should have coverage for the value of your property and costs for leased disaster recovery space as well.
7. Emergency preparedness plans have recently been tested by hurricanes, cold weather, fires and floods. Is your plan up to date? Is your backup generator regularly tested, or do you have a contract for rental when needed? Is staff training up to date?

8. Utility charges and energy efficiency need to be considered. Are the utility companies offering discounts for use of energy-efficient products? Should there be a change in landscaping to reduce water usage? Are the utility bills correct?

9. Tax assessments are based on taxing-authority appraisals. If you see a big increase, you may be able to negotiate it down. This is particularly true when building a new building. Last year I negotiated a traffic fee down from $180,000 to $55,000.

10.  Will there be changes in technology that will impact facilities? Is the cost in the facilities budget or IT's?

11. Changes in cash delivery could provide opportunities to downsize branches to reduce operating costs. Can existing large branches be reduced in size and the extra space be used by others? 

12. Marketing department initiatives can impact facilities. What is the marketing department's plan for the year? Will it be holding events at the branches or other locations? Will it be changing merchandising elements in the branches? How can you best support them? Do they want to park display cars outside or in the branches? If inside, is the floor strong enough? 

13. New products and services can also impact facilities. Do you need to provide space in branches for mortgage, wealth management, insurance or business lending? Do you need hoteling space for staff or consultants who are not there all the time?

14. Internal communications are important to share facilities issues with staff and increase organizational awareness of the facility department's role and value. Is there a blog connected to your help desk where you could respond to issues and share ideas? Are you helping staff enjoy their workplace with tips about ergonomics, the environment, privacy, security training and other issues? Can you meet with your HR department and develop a strategy together?

15. Department and branch manager engagement helps facility managers get ahead of future needs and create good working relationships that can be tapped in emergencies. 

16. A facility department assessment is often needed to determine if you have the capacity to manage all the work. If you have large swings in project management needs, should you hire staff to accommodate the peaks or create a strategy to balance full-time staff with consultants? Do your staff members have the skills needed for the future, and what training is available? 

17. Self-assessment for personal growth should be conducted each year. Where are you going in this job? What training is available to improve your abilities as a facilities manager or to expand your professional horizons? Can you take on additional responsibilities? Are there consultants that you can learn from as they work for the credit union? Are there facility-related initiatives that will enhance credit union's performance and show the value of your team and your leadership?

Facility management is a complicated business. This list is just a portion of each facility manager's responsibilities. In my experience, I found that yearly assessments substantially improved a facility manager's performance, increased management and staff appreciation of the work done on facilities, and reduced stress. I wish you the best for 2018.

Paul Seibert, CMC, is an independent facilities and real estate consultant under Paul Seibert Consulting, Seattle.