Inside Marketing: Mobile Versus Desktop
July 2018: Vol 41 No 7
False assumptions about digital marketing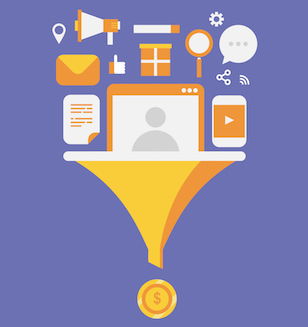 The recognizable internet has been around for almost 30 years, and with its advent came a plethora of marketing opportunities and avenues within the digital landscape. From email marketing to search engine optimization, every single channel of the digital frontier has the potential to become a platform for digital marketing.
There are, however, two different methods of delivering digital marketing: mobile devices and desktop devices. Sometimes there is confusion as to what is defined as mobile marketing and what could be counted as "other" digital marketing. So let's simplify this. 
First off, a clarification: For our purposes today, we will be calling every ad that can be viewed on your laptop, desktop computer, PC, Mac, etc., "desktop advertising."
Many people mistakenly think that mobile and desktop advertising are separate funnels. While there are some ad options within mobile that are specific to that formatting, most digital advertising can be viewed similarly on both desktop and mobile. Marketers should not think in terms of the desktop experience being totally separate from mobile in the digital marketing landscape.  
There are also fewer options for advertising that are solely optimized for mobile devices than you might think. Sure, mobile devices are typically app-driven, and this means there are advertising opportunities within such apps that are not accessible on desktop devices. But a majority of digital advertising is both easy to view on all platforms and also optimizable and versatile. When an ad is optimizable, this means it is designed to automatically fit any screen on any device.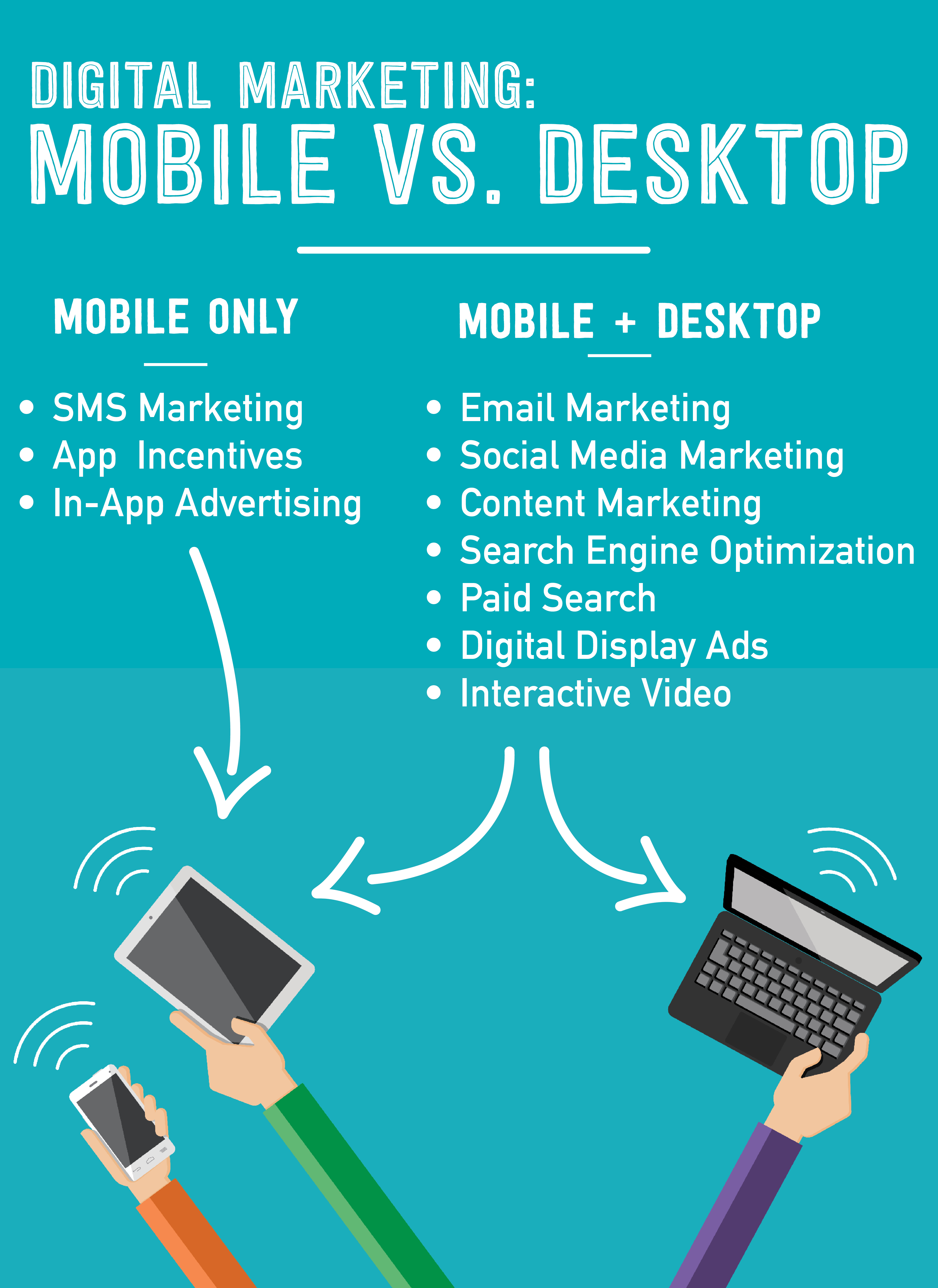 The beauty of the digital frontier is that the more devices created, the more options we have to market to our audience. Digital technology continues to evolve and grow, and with that we see growth in advertising opportunities. And no matter the innovation, media versatility tends to be at the forefront of new technological advances.  
As marketers, it's convenient that digital marketing is so versatile. It means that, theoretically, you can reach everyone with one advertisement. (This, of course, does not factor in multiple targets or testing.) Let's say a segment of your audience solely uses desktops because flip phones are the only mobile phones they have. If you make a Pandora ad, this audience will be able to see your spot on their desktop just as easily as their nephew can on his iPhone X. You don't have to provide files in a number of different formats for multi-device viewing—it's just one spot that's responsive across all platforms.
Digital marketing has and continues to be unique in its ability to grow but also adapt to every new device. Direct mail can't reach the same people a billboard can, but a banner ad, for example, can reach every single person on the planet who views that website—regardless of the device they view it on. With these possibilities at our fingertips, we really don't need to ask whether our ads are mobile- or desktop-specific. The only question we need to ask is "What is the best type of digital advertising for me and my credit union?"
Samuel Cook is the online content specialist for Kearley & Company, a full-service marketing and branding firm specializing in financial institutions and small to medium sized businesses. He joined the team in early 2018 coming from Mothers Against Drunk Driving (MADD)® where he served as their national Communications Coordinator and participated in social media promotion, national public relations initiatives and advertising campaigns.