Loan Zone: Auto Lending in a Fintech World 
July 2018: Vol 41 No 7
Data-supported target marketing boosts Nova CU's effort to grow its program and better serve members.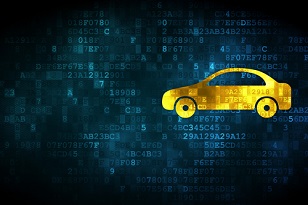 Auto buying and lending was one of the last frontiers for fintech, and now they're storming that hurdle, too. 
Carvana, Uber, Fair (which offers cars-as-a-service), and others have changed the way consumers think about using and owning vehicles. As interest rates are rising and consumer demand begins to wane, Nova Credit Union in Charlotte, N.C., is finding that targeted marketing is helping the organization keep pace with auto loans. 
"I'm a big believer in target marketing," says Deb McLean, VP/marketing and business development for Nova CU. "Why do you want to be reaching out to members who aren't interested? It's great when you can target rather than guess who has a loan somewhere else." 
Her credit union has a strong focus on refinancing auto loans away from higher-priced competitors.
"We're really big on refinancing, particularly from the dealer where members often get taken advantage of," she explains. "They're only seeing the monthly payments and not seeing the high rates and how, ultimately, they pay way too much for the car. 
"We make the initial contact through Ser Tech's Auto Loan Recapture program, and then apply what we call 'switch and ditch,' refinancing them into a better rate," McLean says. "The car loan is key in working with our members. With that car loan, we also perform a credit score analysis and help members work out how they can improve their credit score and how we can help. We then bring them in and teach them about their credit score."
McLean particularly likes to follow up with members who have lower credit scores to provide them education and a path to financial success, but also build loyalty to Nova CU. 
"I might send them a follow up, particularly those with lower scores, to let them know how we can walk them through a plan to improve their credit and save them money in time," she says.
North Carolina is a highly competitive banking market with big banks such as Bank of America and BB&T making their headquarters right in Charlotte. At the same time, North Carolina is growing more slowly than other southeastern states by a number of measures. The average and median household incomes in North Carolina are increasing but more slowly than the national rate. The historical household median income in North Carolina was $62,289 in 2016 versus $71,062 nationwide, according to DepartmentofNumbers.com. According to LendEDU, Charlotte's average credit score is 660. Nova CU's mission is to save members from high rates at other lenders.
At $114 million in assets, Nova CU must be very efficient with its resources, so McLean reached out to Ser Tech, headquartered in Dallas, after hearing from other similarly situated credit unions about the company's good results. 
"For us to manage the credit data and marketing process would have cost me an arm and a leg," McLean says. "In about 3.5 months we break even on the amount we spend all year, and the rest is all return. Our ROI is $3.50 for every dollar spent based on the first year of an auto loan, but if goes to full term (in four to five years), it's $20.37!" McLean explains. 
"Particularly what I liked was the access to data where Nova Credit Union members had loans with someone else that we could target, she says."
Nova CU's used auto loans are up more than 6 percent, or $1.2 million dollars, due to its targeted focus on refinancing, but the good results don't stop there. The car loan is the foot in the door for the CU's sales team to follow up. 
"Whenever Nova account managers get a car loan application, we have trained them to cross sell on that as well. That's substantial," McLean says. That often means the credit union is also adding credit cards, mortgages or home equity loans that can be tied back to that initial car loan. 
McLean cautions that credit unions must be patient with these types of campaigns. 
"I know CEOs sometimes want that silver bullet, but over time it has been a great return to the credit union. Whatever campaign we are running, we can provide tracking reports from Ser Tech with bottom-line results to our executives," she says.
Sarah Snell Cooke is principal of Cooke Consulting Solutions, Columbia, Md.