PR Insight: Optimizing PR Performance Through Data and Analytics
November 2017: Vol 40 No 11
Keep your credit union's strategy up-to-date by leveraging tracking and trending tools.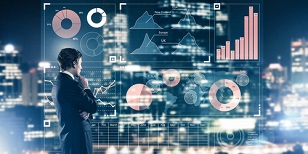 One of the most significant developments in the realm of digital communication has been the ability in recent years to track, trend and analyze data to gain insights into the effectiveness of communications programs. Member data analytics provide valuable insights to credit unions and their public relations executives that might otherwise have been ignored or lost—insights that are now helping CUs develop more accurate targeting programs, drive automation and better recognize and capitalize on member trends.
 
For years, communications professionals have tracked program outputs and end-goal measurements (such as the number of press releases drafted or average media mentions) to determine the efficacy of public relations campaigns and programs. Talk to PR representatives for any credit union, and it's overwhelmingly likely they'll have their own take on the best time to send out a press release, who they think is reading their content and in which format or on what platform they believe the media and members want to receive that content.
 
Traditionally, these preferences and biases would've been predicated on the PR executive's own personal assumptions and experience. The problem is that these assumptions often prove wrong. What worked before does not guarantee success a second time, and the level of effort dedicated to a project may ultimately be unrewarded without the proper justification or proof points.

Through improved data analytics, however, financial institutions can now narrow their focus, and, rather than rely on their own judgement, use member data to see where they should be directing their media efforts. Utilizing data and analytics to track such variables as key phrases used online, the websites or social media channels with which members are engaging, and even what time of day they are doing so provides information that can help optimize a credit union's PR program. 

It's important to point out that data is not limited to a credit union's Google Analytics page or web-based analytics. While these are a good place to start, credit unions can also leverage tools that track what members or the public are talking about on social media, what their competitors are communicating, and which keywords and phrases are driving the most impact from press releases and media mentions.
 
Fortunately, optimizing a PR program through data doesn't require one to become a statistician or data scientist. All that's needed to get this process going is the software to track and examine the data and an inquisitive mind willing to identify trends. With the deployment and use of enhanced data analytics software, and as these tools become more familiar, much of a credit union's focus can be directed toward strategies proven to have the most impact. Some good examples of leaders in this arena are Cision, Meltwater, CoverageBook and TrendKite.

From a reporting standpoint, PR professionals now have the ability to not only track the effectiveness of their programs, but also communicate ROI value through visual tools. Metrics such as time-on-page, click-throughs, scroll depth, shares, new users and conversions can all be reported with visuals and graphics that help a credit union's leadership team clearly understand how an optimized PR program can enhance the organization's visibility and drive member engagement. Ultimately, these tools help executive management realize the value of an optimized PR program and the impact it has on their credit union.
Jacob Hamilton is an account associate at William Mills Agency, the nation's largest independent public relations firm focusing exclusively on the financial services and technology industries. The agency can be followed on Twitter, Facebook, LinkedIn, or its blog.