PR Insight: Who Do You Trust? 
July 2018: Vol 41 No 7
Building an authentic brand in an era of distrust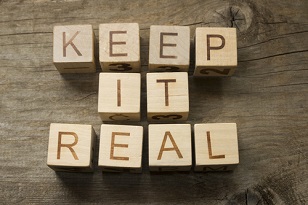 Do you trust me? 
Such a simple question has significant ramifications for credit unions. Every day, millions of people place their trust in credit unions and other financial institutions. They are trusting these institutions with securing their money, having their best financial interests at heart and offering products that are not exploitative.
Sadly, trust in banks and financial services is incredibly low. Eroded by the high-profile role large banks played in the market crash of 2007, combined with high-profile unethical and illegal actions, such as the false accounts opened by Wells Fargo employees, trust continues to drop amongst educated consumers. According to Edelman's 2018 report, Trust in Financial Services, educated Americans reported a 20-point drop in trust over 2017's report. 
How can credit unions build trust? One key strategy is to leverage an authentic PR program to bridge the trust gap with consumers. Bonfire Marketing's 2014 study on authenticity in marketing found that 63 percent of consumers would buy from a brand they perceive as authentic over one that is not.
Given the credit union philosophy of "people helping people," building an authentic brand should be easy. However, here are three key things to keep in mind when developing an authentic PR strategy.
Actions Speak Louder Than Words
Regardless of the medium or techniques utilized by a credit union's PR program, no amount of positive messaging can overcome bad actions. Building strong character into the very bones of the organization is critical to being able to communicate those values. And the values embraced by PR professionals in the PRSA Code of Ethics are the same ones embraced by credit unions—advocacy, honesty, expertise, loyalty and fairness. 
The actions a credit union takes on a daily basis, including providing low cost financial solutions, financial education and community involvement, are the foundation of building trust for current and future members.  
A further commitment to protecting member data, advocating for laws and regulations that help members and providing innovative tools to meet financial needs can continue to build that trust.
Communicate Honestly
Of course, we all know that acting well is not enough. Credit unions must engage in all communication channels to communicate honestly about their work. 
Honest communication means being transparent with members and the community about products and services offered. Communicate honestly about price and benefits. Be honest about the impact of different products on a member. Why is one loan product better than another? Can a higher tier fee-based account really provide more value than a basic free one? 
One of the best ways to communicate honestly is to collaborate with all departments within the credit union. PR professionals can help define and reinforce what makes the credit union unique and special. By bringing together the values of HR, operations, IT and compliance, a PR program can help the credit union clearly communicate its vision and value.
Reshape Relationships
The digital revolution has impacted corporate communications more than most other departments. Instead of being able to rely on a handful of ads or focus solely on a few key local reporters, credit unions now swim in a global media landscape that includes social media, online stories that live forever on Google and pressure from larger institutions (even if they are outside your service area). 
This means credit unions must socialize their corporate brand. Capitalize on social media to communicate directly with members and the community. In addition, social media can be used to amplify more traditional methods of communicating—sharing media coverage, responding directly to member questions and creating interactive media that educates members. 
Ultimately, communicating an authentic brand and building trust is about walking in your members' shoes. Build an organization that understands and delivers what its members need. Then, create a communications mix that clearly demonstrates that value with a mix of earned media, social outreach and engaging PR.
David Jones is an account director at William Mills Agency, the nation's largest independent public relations firm focusing exclusively on the financial services and technology industries. The agency can be followed on Twitter, Facebook, LinkedIn, or its blog.