Thank you for visiting our Think|Stack page – we are here to offer help to CUES Members and your communities. 
As a movement, credit unions always put members first, practicing empathy in designing products that solve real life problems. As a company that has grown up transforming and protecting your industry, we are choosing to lead by your example.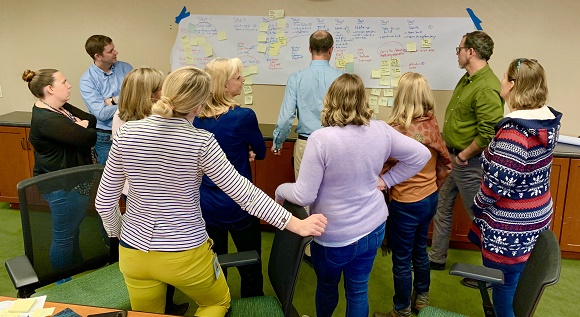 It's an ideal time to highlight problems, scrutinize processes and prototype new ways of working together. We love journey mapping as a way to drive innovation by improvement. 
This exercise cuts through the noise to focus on a specific process that is causing friction and provides a common lens to view a situation. This quickly brings teams into a collective problem-solving mindset. 
Mapping starts with single process and you plot every step–the activity, people involved, their experience and the technology that supports the process. Then, you plan impactful projects that will lead to incremental improvements. 
The trending problems we have been applying this methodology to these past few weeks have been: 
Remote work: how to securely and productively be as useful remotely as we are at work. 
Increased cybersecurity vulnerabilities: how to stay vigilant and secure during this time of heightened security. 
We have designed three complimentary virtual environments to support you:
Journey Map discovery call and problem solving session
Remote Workforce Security review including vulnerability scans and a review of your remote network to check for compliancy and security
Cloud Footprint and Cost Savings analysis 
Think|Stack is built on our guiding values, the most important being Family Trust, you are our credit union family, and we want to help. 
We Think|Stackers are design thinkers and we are opening our virtual doors, with no commitment or future agenda, to help solve problems. 
Please reach out for a Think|Chat with one of our team members. 
 
Let's Put People Before Technology!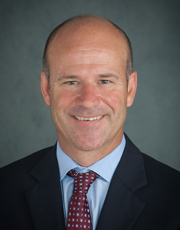 "We participated in an onsite innovation and journey mapping immersion workshop with Think Stack with the intention of learning the principles in human centered design. Innovation is a competency that arrives through a disciplined process and Think Stack has provided NorthCountry with unique tools, skills, and learning to enable us to create impactful experiences with our members using human centered design. I give my highest possible recommendation to them and their services."