Body
Original Air Date: December 4, 2019
Presenter: Michael Daigneault, CEO and co- founder of Quantum Governance, L3C.
Description: This webinar will address one of the leading concerns of CEOs and board directors alike—board succession. We'll discuss what diversity really means and examine why it's important to your credit union—beyond the perceived value and explore strategies for truly diversifying your board. We will consider term limits and industry-wide limitations as the demand for talent grows. We will also explore the qualities of the modern credit union "dream team" and strategies for recruiting directors that will govern your credit union into the future. 
Key Takeaways:
In addition to profiling the board member of the future, participants will learn how to talk to their fellow board members about succession planning and term limits—an often times sensitive subject. Participants will receive a board member job description and tools for developing a succession plan or strengthening and updating their existing one. 
About the Presenter: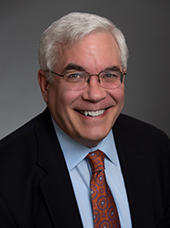 Michael Daigneault
CEO and Co- founder
Quantum Governance, L3C
As the CEO of Quantum Governance, Michael brings more than 30 years of training and experience as a consultant, motivational speaker and dynamic workshop facilitator. With his colleagues and staff, Michael provides a full range of targeted training opportunities in the form of customized seminars, workshops, retreats and keynote speeches. Michael regularly works with organizations of all types to improve the effectiveness of their governance and leadership. In particular, he has worked with credit unions large and small to advance their governance and strategic efforts, strengthen their boards, and analyze their committee efforts. More than 40% of Quantum Governance clients are credit unions.
Michael is a nationally-recognized speaker, having presented at conferences hosted by CUES, BoardSource, The Conference Board, The Ethics Officers Association and Independent Sector.  He is an expert on topics such as governance, ethics and strategic planning for credit unions, businesses, nonprofits, associations and governmental entities. He has published articles on these topics for a wide variety of trade journals and magazines, including Credit Union Management™ magazine, CU Update, Association Management, The Audit Report, Board Member Magazine, Catalyst and Executive Update.
Michael is a three-time graduate of Georgetown University, holding a B.A. from the College in Philosophy where he was the top graduate in philosophy; a J.D. from the Law Center; and a master's degree in law from the Law Center. He was the first person to graduate from the Law Center with a master's in law with a concentration in Legal Ethics and Professional Responsibility.