CUES School of Lending™

September 10 - 12, 2019

DoubleTree by Hilton Hotel San Diego - Mission Valley
San Diego, CA

Your Price:
Speakers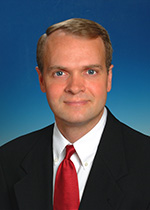 Brett Christensen
Owner
CU Lending Advice, LLC
As the owner of CU Lending Advice, LLC, Brett works directly with credit unions in the U.S and Canada as a consultant and teacher specializing in various lending topics. His personal and entertaining speaking style have also made him a popular and sought out speaker in the credit union industry.

Prior to forming his own company, Brett worked as a lending consultant and trainer for Lending Solutions Consulting, Inc. of Elgin, Ill. Prior to his job at Lending Solutions, he was the chief sales officer of APPRO Systems, Inc. which purchased the Loan Link Lending Center, which Brett managed as the president. Prior to his work at Loan Link, Brett worked at the $680 million Clark County Credit Union in Las Vegas. He also worked as a civil engineering officer in the United States Air Force.