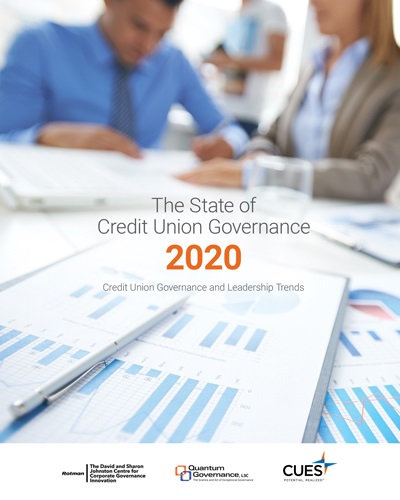 How are credit union boards performing? Based on CUES' Board Governance Assessment data collected over seven years, this report shares six key findings on the current state of credit union governance and offers expert recommendations. The research assesses six key areas including:
Vision, Mission & Strategy
Board Structure & Composition
Bylaws & Board Policies
Fiduciary Oversight
Governance & Leadership
Supervisory Committee

Co-authored by Quantum Governance and The David & Sharon Johnston Centre for Corporate Governance Innovation of the Rotman School of Management, this report is available to CUES members for FREE.
Enter your information below and click submit to receive the report.