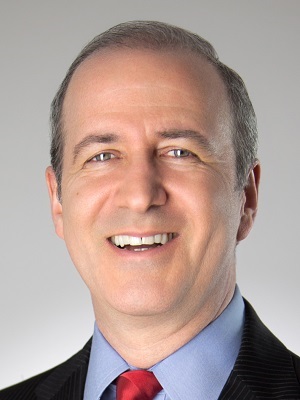 President and CEO, The Ethics Guy, LLC; Author, Trainer, Forbes contributor
Through his practical, engaging and entertaining keynote presentations, webinars and online courses on ethical leadership, Forbes contributor Bruce Weinstein, The Ethics Guy®, shows companies around the world how ethical leadership at every level is the key to their sustained success.

Bruce writes about ethical leadership each month for Forbes online. His is also the author of
Ethical Intelligence: Five Principles for Untangling Your Toughest Problems at Work and Beyond; The Good Ones: Ten Crucial Qualities of High-Character Employees; and his book for tweens and teens, Is It Still Cheating If I Don't Get Caught?

Bruce has discussed ethical leadership over 200 times on national and international broadcast and cable television news programs.

Bruce's many clients include the National Football League, Allstate Insurance, The Home Depot, Marathon Petroleum Corporation, Astellas Pharma, the Western Australian Local Government Association, Société Generale, Northrop Grumman, RS&H, the Association of College and University Auditors, the National Association of College and University Business Officers, the Investment Management Consultants Association, Bristol Bay Native Corporation, and Dublin-based construction company CRH.

Bruce received a B.A. in philosophy from Swarthmore College and an M.A. and Ph.D. in philosophy with a concentration in bioethics from Georgetown University and the Kennedy Institute of Ethics. The W. K. Kellogg Foundation in Battle Creek, Michigan awarded Bruce a National Fellowship in Leadership Development.

Bruce lives in New York City with his wife. His hobbies include playing drums and guitar, visiting national parks with his wife, and trying to figure out the plot of The Godfather, Part II.