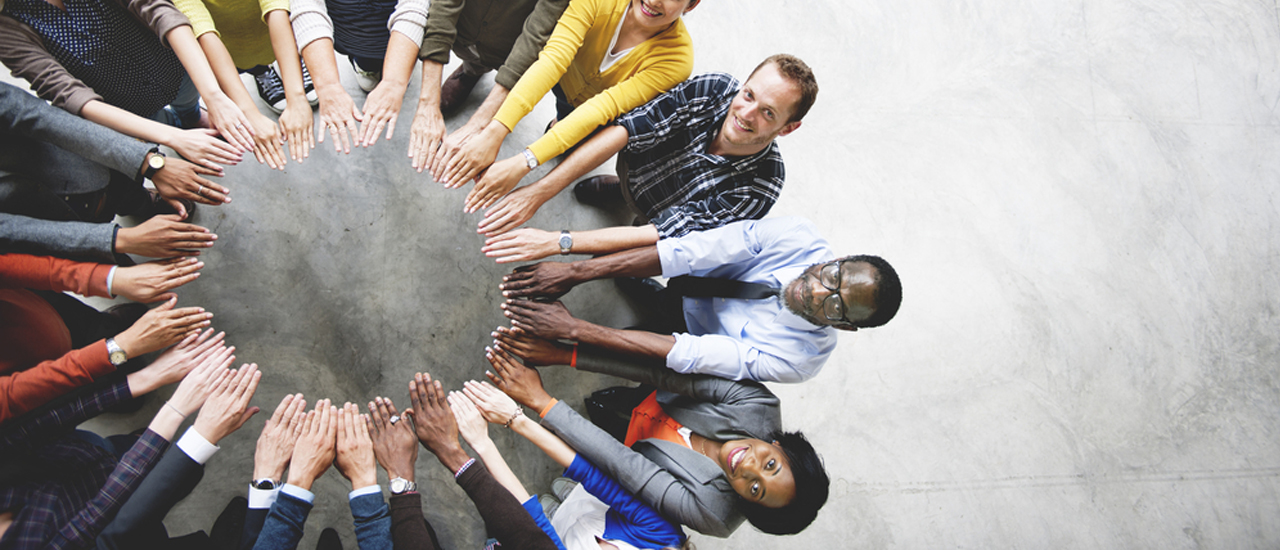 Why CUES?
We're 100% focused on credit union talent development, and members tell us the Credit Union Executives Society® helps them deepen their bench strength by developing trained, strategic thinking leaders at all levels of the organization—and not just at the senior level. Plus, members benefit from connections they make—not only at in-person events, but also through our many online opportunities.
The bottom line? CUES is the trusted source credit unions turn to for vital resources, top industry specific education, and valuable networking connections.
Credit Union Professionals
You'll find tools to help your institution grow, and help you reach your talent development goals, no matter the level you're starting at.
Credit Union Directors
You'll discover a wealth of resources to help you govern effectively, and fulfill your fiduciary responsibilities with confidence.
Discover New Ways to Use CUES Benefits
Learn how USALLIANCE Financial's Raksha Shirali, VP/HR, took their talent development efforts to a new level with tools available through CUES Membership.
Read Now
For credit union staff or directors
Role-Based Pricing
Starting At
$495
For all credit union staff and directors
Asset-Based Pricing
Starting At
$3,995
For all credit union staff and directors
Asset-Based Pricing
Starting At
$5,295
Membership Benefits
Individual Memberships

Available to credit union staff or directors, this tier offers a basic set of benefits—including free online learning plans, access to our online community, event discounts and Credit Union Management magazine—at a great price.
Unlimited Memberships

Include as many of your credit union staff and directors as you want! Both tiers feature all the benefits of Individual Membership plus several more enhanced benefits, like CUES Elite Access Virtual Classroom, and offer many great ways to bring talent development to everyone at your credit union.
Unlimited+ Memberships

An enhanced group membership allowing you to include as many credit union staff and board members as you want for one price. This option includes all the benefits of a CUES Unlimited Membership, plus access to CUES Compensation Surveys, Governance+ (formerly CCUBE), and Board Governance Assessment.

CUES' mission is to educate and develop credit union CEOs, executives, directors and future leaders. Therefore, any credit union employees, including staff and directors, can join CUES.
Once you join CUES, you'll have access to CUESNet. Here you'll find many tips on ways to get the most from your membership, including helpful links and videos. Simply log into cues.org and select "My CUESNet," which you'll find under the "My Account" dropdown menu.
Membership dues are based upon membership type and asset level. See the Membership Pricing section above.
Is CUES a good fit for me in my role? Yes! No matter your role, we have what you need:
CEOs—Develop yourself, your executive team, and your board with one-of-a-kind networking and learning opportunities created exclusively for credit unions.
Executives—Tap into the ultimate in professional development for you and your staff, and gain the tools and insights you need to take you, and your credit union, to the next level.
Talent & HR Professionals—Help your organization win the war for talent with tools to assist you in attracting, developing and retaining the top credit union professionals your organization needs to thrive.
Credit Union Staff—Find tools to grow professionally, including many learning opportunities that don't require travel or time away from the office.
Board Liaisons—You'll find professional development opportunities specifically designed for your role at the credit union.
Board Chairs—Discover multiple benefits to help enhance your leadership role and assist your board members in understanding theirs.
Directors—Better understand your fiduciary responsibilities and strengthen your presence on the board with membership benefits just for you.

Current and future credit union leaders fit right in at CUES. Join today, and you'll soon be networking with a talented group of colleagues.