Body
Thursday, May 14, 2020
Presenter: Parris Carter, Associate Vice President for Student Affairs, Howard University
Attending this session will require the download and launch of Zoom.

Description:
The objective and strategy for this session is to create awareness and understanding of the impact that diversity and inclusion have in the workplace. Promoting healthy work environments, that depend on embracing all perspectives, backgrounds, and experiences. This session will help facilitate the exchange of information around these concepts.
Key Takeaways:
Participants will learn effective strategies to address and respond to issues of inclusion
Participants will recognize when biases affect the working environment
Participants will learn strategies to have safe and effective dialogue around sensitive issues that respect and embrace differences.
 
About the Presenter: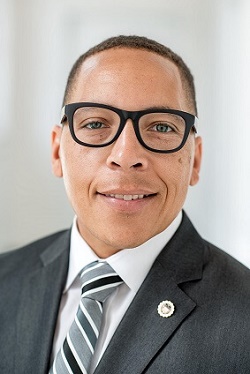 Parris Carter
Associate Vice President for Student Affairs
Howard University 
With over 20 years of experience in both educational administration and training and development, Parris assists universities, corporations, and other agencies with process and operational efficiency.  His time as a higher education professional has also given him the expertise to help individuals and organizations maximize their effectiveness and working relationships. With a specialization in diversity, inclusion, and unconscious bias, he enjoys helping teams create desirable working environments, where productivity can be maximized by removing bias's that negatively impact employees.