CEO Institute III, held at the Darden School of Business, University of Virginia, brings you to the height of your professional leadership development by focusing on personal discovery; getting to the core of who you are as a leader and showing you how to become even more effective.
Your leadership becomes more powerful when you fully understand your capabilities and release your untapped potential. Our 360-degree feedback instrument will give you a comprehensive perspective of your skills and developmental needs—uncovering the reasons why you lead the way you do. This data will lead you to new ways to become even more effective, as well as assisting you in building a future career path.
CEO Institute III's curriculum covers the following topics in depth:
The Art of Creating Values
Core Principles of Leadership
Leading Through Change
How to Gain Active Support
Leadership Reflection and Commitment
Leadership Practices Inventory (LPI)

You'll also review some of the most powerful illustrations of organizational leadership in history, determine what set these leaders apart, and discover how they overcame tremendous obstacles in their own careers.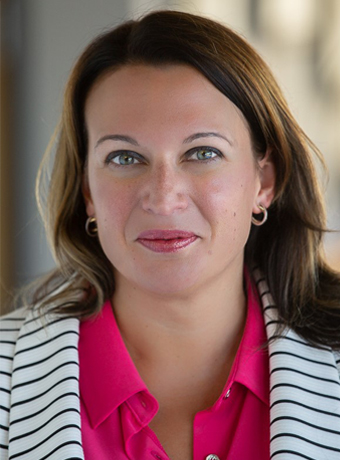 SVP/Marketing/Business Development
Hiway Federal Credit Union
asset size — $1.1 billion
In CEO Institute, you learn not only that what of great leadership, but the all-important how. As a newer executive, I returned to my credit union with increased confidence and a strong enthusiasm well worth the investment.
Network with Your Peers
CEO Institute III Attendees by Title
1,097

CUES pioneering and industry-leading CEO Institute program has graduated 1,097 industry executives, propelling their credit unions and their careers.

821

Over the past 25 years, 821 industry professionals have earned the prestigious Certified Chief Executive (CCE) designation.

37

Attendees can earn up to 37 Continuing Professional Education (CPE) credits for attending CEO Institute III.
Why Attend CEO Institute III: Strategic Leadership Development?
When you attend:
Your credit union will benefit directly from the post-segment assignment of completing a scenario planning project specific to your organization.
The curriculum was developed specifically for credit unions by the faculty members and lecturers at UVA Darden Executive Education.
Participants who successfully complete all required elements of the program will be awarded the prestigious Certified Chief Executive (CCE) designation.
You'll be joining a unique and tightly allied fellowship of credit union leaders, making you part of a powerful network of successful professionals.
Many esteemed faculty members are there for their students even after graduation, offering another level of support.
You'll earn up to 30 Continuing Professional Education (CPE) credits each week.
Learn More
Download your copy of the 2021 CEO Institute brochure.
Sponsorship Opportunities
Reach the CEOs of tomorrow when you sponsor at CUES' CEO Institute—the industry benchmark for executive education excellence.
We are currently working on a schedule for the 2023 CEO Institute III program. Please check back for updates.
Take Your Place at The Top
As a credit union leader you're expected to exceed members' needs, be strong community partners, and meet regulatory requirements—all while keeping your institution financially sound.
CUES' prestigious CEO Institute is a career- and life-changing experience that combines the faculty and resources of the nation's top business schools into an unparalleled educational program that will prepare you to excel at any challenges and opportunities you face.
CEO Institute's robust curriculum meets your needs, including: interactive presentations, collaborative exercises, and powerful case study simulations laser-focused on significant executive leadership topics.
As a graduate of this transformational program, you'll leave equipped with a comprehensive understanding of leadership issues and approaches that will immediately benefit your credit union. With enhanced strategic thinking skills, you'll be able to:
Effectively make decisions
Better manage change
Improve business processes

CEO Institute consists of a series of one-week sessions* held over three years, supplemented with pre-reading, homework assignments, and project work that add considerable value to your interactive learning experience. Attendees can include:
Overview
Learn more about each segment of CEO Institute.

The Wharton School
University of Pennsylvania
Highlights: scenario planning, member-centricity simulation, strategic segmentation
Year I Project: Give back to your credit union by completing a scenario planning project specific to your organization.

Samuel Curtis Johnson Graduate School of Management
Cornell University
Highlights: change management, negotiation techniques, effective group performance and process
Year II Project: Apply the lesson you learned in organizational effectiveness to a business challenge or opportunity for your credit union.

Darden Executive Education
University of Virginia
Highlights: Leadership Practices Inventory (LPI), managing change, motivation techniques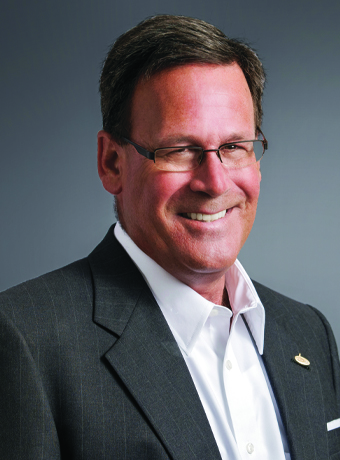 Charles Purvis, CCE, CLE, CUDE
asset size — $3.1 billion
I am a graduate of CUES CEO Institute, which is a fabulous program, and I'll be
rotating some of my key execs through the program within the next couple years.
The Takeaway
When choosing an executive education program, it's important to consider what you'll get in return. When you attend CUES' CEO Institute:
You'll be joining a unique and tightly allied fellowship of credit union leaders. CEO Institute graduates form strong bonds, and tend to stay in contact with each other year after year, creating a powerful network of successful professionals.
Your credit union will benefit directly, thanks to the in-between segment projects you'll complete.
You'll benefit from an executive education program developed specifically for credit unions.
All classes are taught by world-class professors, authors, and researchers.
Many of the esteemed CEO Institute faculty are there for you even after graduation, offering another level of support.
You'll earn up to 30 Continuing Professional Education (CPE) credits each week.
Plus, if you successfully complete all required elements of the program, you'll be awarded the prestigious Certified Chief Executive (CCE) designation.
Becoming a Certified Chief Executive
When you have successfully completed all three weeks of CEO Institute and two between-segment action-learning assignments, you'll have achieved Certified Chief Executive(CCE) status.
The CCE designation establishes a standard of education and excellence for credit union leaders. It signifies you have made an ongoing commitment to your professional development and obtained a level of expertise recognized throughout the credit union movement.
The Impact
Credit unions realize the value of the CCE designation, and they're willing to pay for it. Recent statistics released by Industry Insights indicate credit union executives holding the CCE designation make more than their peers without it.
The study showed CFOs with the designation typically earn a 23 % premium; COOs, a 14.8 % premium; and CEOs, a 6.3 % premium.
CEO Institute provides very real benefits for you and your credit union. Begin the journey toward your future today.
Register now by contacting Teresa Brogan, Executive Education Specialist, at 800.252.2664 or 608.271.2664, ext. 331; or email teresab@cues.org.
Air Travel
CUES conference participants may make air reservations through Fox World Travel. Call 888.691.9163 and reference Group Code 09FP4115.
Fox World Travel's hours are 7:30 a.m. to 5:30 p.m. CST.
Please note there is a ticket processing fee of $37 domestic/$46 international. CUES does not offer a discounted rate, but Fox World Travel will ensure the best pricing available.

Ground Transportation
Hertz is the official car rental company for this meeting. You can take advantage of their discounted rates by placing your reservation online at www.hertz.com or through the Hertz Meeting Sales Desk within the U.S. at 800-654-2240; from within Canada call 800-263-0600 refer to Meeting CV# 02ZG0016.
CUES is committed to providing a clean and safe experience when attending meetings and events. We prioritize the safety and social wellbeing of all attendees, guests, sponsors, speakers, and staff. We continue to monitor guidance from the Centers for Disease Control and Prevention (CDC) and state and local governments for regulations and guidelines.
CUES staff will continue to monitor the situation leading up to and at the event and communicate any possible situation with the attendees. As part of our on-site planning, CUES staff will meet with the hotel's emergency operation and planning teams to ensure all staff are prepared for any situation that may arise. We have also implemented the following safety measures for all our meetings:
Number of attendees: We will cap our registration numbers to assure appropriate physical distancing standards can be met and maintained throughout the event.
Physical space: The meeting room will be set with ample physical space between each attendee, adhering to physical distancing standards. Networking opportunities will include indoor and outdoor spaces to allow for physical distancing.
Masks: Masks will be required while indoors. CUES will provide masks for those that do not have one. If you are unable to wear a mask during this in-person event, we recommend you participate in our digital learning opportunities.
Sanitation stations: We will have hand sanitizer stations throughout the meeting spaces for attendees.
No contact greetings: We recommend waves and elbow bumps.
Event scheduled food and beverage: CUES will work with the hotel to create a safe eating experience for all.

We do not yet know what the state of safety measures will be when our conferences take place. As the situation changes, we will continue to review and modify these precautions, up to and including elimination of some safety measures.
If you have any questions, please contact the CUES Events team at events@cues.org.
Body
CEO Institute III focuses on leadership, strategy, growth and operations.
Subscribe to receive updates on CEO Institute III and related content.