---
Contact Teresa Brogan, executive education specialist, if you have any questions.
---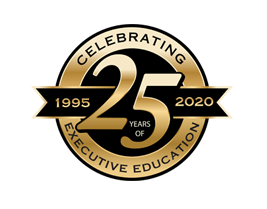 Challenges in the financial services marketplace are inevitable—how you respond is what sets you apart. At CEO Institute I, learn to manage change, and remain an agile, future-focused leader.
Delve into strategic planning to gain an advantage over your competitors and develop a successful path for your credit union.  Discover how change can positively affect your organization while discussing:
The driving forces that shape your business and maintaining a competitive advantage
Business model innovation
Developing strategic segmentation
Applying customer-centricity to the credit union members simulation
Viable change scenarios and potential outcomes
How to formulate and focus your vision
The strengths of effective leaders and how you can enhance your own leadership skills
Following CEO Institute I, apply what you learned to real-world conditions at your own credit union in a hands-on, post segment assignment.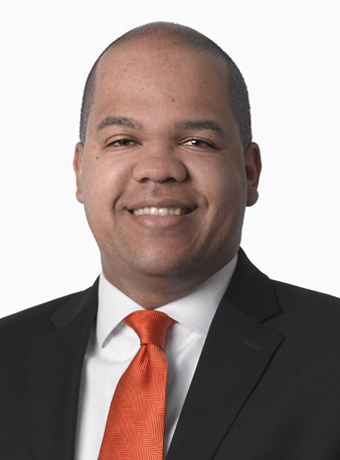 Bethpage Federal Credit Union
asset size — $8.4 billion
I am still amazed at how this program was able to integrate all the concepts and layer them on top of real life situations. The week was filled with tools that I have already begun to apply. After only one week, I am well equipped to influence and drive change in my organization.
Network with Your Peers
CEO Institute I Attendees by Title
1,012

CUES pioneering and industry-leading CEO Institute program has graduated 1,012 industry executives, propelling their credit unions and their careers.

767

Over the past 25 years, 767 industry professionals have earned the prestigious Certified Chief Executive (CCE) designation.

39

Attendees can earn up to 39 Continuing Professional Education (CPE) credits for attending CEO Institute I.
Why Attend CEO Institute I: Strategic Planning?
When you attend:
You'll be joining a unique and tightly allied fellowship of credit union leaders, making you part of a powerful network of successful professionals.
Your credit union will benefit directly from the post-segment assignment of completing a scenario planning project specific to your organization.
CEO Institute's curriculum was developed specifically for credit unions.
Faculty and lecturers of The Wharton School.
Faculty members have personally developed the programs themselves.
Many esteemed faculty members are there for their students even after graduation, offering another level of support.
You'll earn up to 39 Continuing Professional Education (CPE) credits each week.
Participants who successfully complete all required elements of the program will be awarded the prestigious Certified Chief Executive (CCE) designation.

Download Brochure
Download your copy of the 2020 CEO Institute brochure today.
Sponsorship Opportunities
Reach the CEOs of tomorrow when you sponsor at CUES' CEO Institute—the industry benchmark for executive education excellence.
Curriculum
Scenario Planning
Analyze the driving forces that shape your world, create a limited number of viable views of the future, and develop an effective action plan based on each possibility.
Examine real-world examples to help you apply scenario planning principles to your organization's future.
Direct your energy to manage events that have not yet occurred, thereby limiting future consequences.
Competitive Advantage in Changing Times
Identify ways to maintain a competitive advantage in today's fast-changing financial services industry.
Address the challenges of new competition, regulation and technology that are continually changing the game and creating intense pressure to stay on top of new developments.
Discuss issues specific to your credit union and evaluate strategies to build and sustain a competitive advantage.
Industry Scenarios
Reveal elements and trends to include in every potential scenario.
Map out a series of viable scenarios to create successful plans for a variety of circumstances.
Strategic Segmentation
Develop effective methods to identify your competition and distinguish your offerings from theirs.
Discover the keys to in-depth market analysis and competitive segmentation.
Organizational Change
Examine underlying forces that are shaping information technology and organizational change throughout the financial services industry.
Establish a firm foundation and strategies for staying on top of the possibilities and perils of this elusive and demanding area.
Creating Vision
Formulate and focus your vision.
Adopt communication skills visionary leaders use, increasing your influence and effectiveness.
Leadership
Examine how great leaders have risen to a variety of challenges.
Discover how to apply their strengths and concepts to enhance your own leadership skills.
Applying Customer Centricity to Credit Union Members Simulation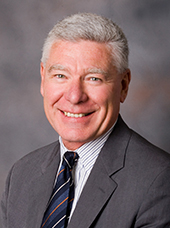 Wharton Business School/ Duke Corporate Education; President, JH Austin Associates, Inc.
Take Your Place at The Top
As a credit union leader you're expected to exceed members' needs, be strong community partners, and meet regulatory requirements—all while keeping your institution financially sound.
CUES' prestigious CEO Institute is a career- and life-changing experience that combines the faculty, facilities and resources of the nation's top business schools into an unparalleled educational program that will prepare you to excel at any challenges and opportunities you face.
CEO Institute's robust curriculum meets your needs, including: interactive presentations, collaborative exercises, and powerful case study simulations laser-focused on significant executive leadership topics.
As a graduate of this transformational program, you'll leave equipped with a comprehensive understanding of leadership issues and approaches that will immediately benefit your credit union. With enhanced strategic thinking skills, you'll be able to:
Effectively make decisions
Better manage change
Improve business processes

CEO Institute consists of a series of one-week sessions held over three years, supplemented with pre-reading, homework assignments, and project work that add considerable value to your interactive learning experience. Attendees can include:
Overview
Learn more about each segment of CEO Institute.
The Wharton School
University of Pennsylvania
Highlights: scenario planning, member-centricity simulation, strategic segmentation
Year I Project: Give back to your credit union by completing a scenario planning project specific to your organization.

Samuel Curtis Johnson Graduate School of Management
Cornell University
Highlights: change management, negotiation techniques, effective group performance and process
Year II Project: Apply the lesson you learned in organizational effectiveness to a business challenge or opportunity for your credit union.

Darden Executive Education
University of Virginia
Highlights: Leadership Practices Inventory (LPI), managing change, motivation techniques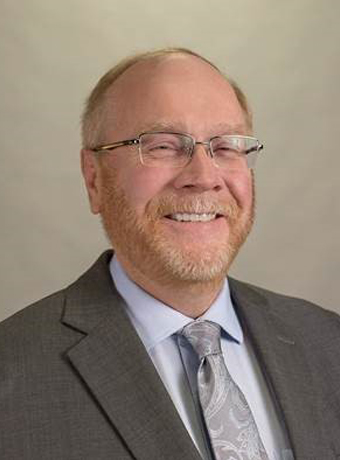 Matanuska Valley Federal Credit Union
asset size — $508 million
As a recent graduate of CUES CEO Institute, I have found the knowledge gained to be highly valuable. Each year of the institute rounded out my personal knowledge in various areas of specialized development and positioned me professionally with the insight needed to take on the role of CEO. I would encourage anyone desiring to be a future CEO to take advantage of CUES CEO Institute to develop your professional skills.
The Takeaway
When choosing an executive education program, it's important to consider what you'll get in return. When you attend CUES' CEO Institute:
You'll be joining a unique and tightly allied fellowship of credit union leaders. CEO Institute graduates form strong bonds, and tend to stay in contact with each other year after year, creating a powerful network of successful professionals.
Your credit union will benefit directly, thanks to the in-between segment projects you'll complete.
You'll benefit from an executive education program developed specifically for credit unions.
All classes are taught by world-class professors, authors, and researchers.
Many of the esteemed CEO Institute faculty are there for you even after graduation, offering another level of support.
You'll earn up to 35 Continuing Professional Education (CPE) credits each week.
Plus, if you successfully complete all required elements of the program, you'll be awarded the prestigious Certified Chief Executive (CCE) designation.
Becoming a Certified Chief Executive
When you have successfully completed all three weeks of CEO Institute and two between-segment action-learning assignments, you'll have achieved Certified Chief Executive (CCE) status.
The CCE designation establishes a standard of education and excellence for credit union leaders. It signifies you have made an ongoing commitment to your professional development and obtained a level of expertise recognized throughout the credit union movement.
The Impact
Credit unions realize the value of the CCE designation, and they're willing to pay for it. Recent statistics released by Industry Insights indicate credit union executives holding the CCE designation make more than their peers without it.
The study showed CFOs with the designation typically earn a 23 % premium; COOs, a 14.8 % premium; and CEOs, a 6.3 % premium.
CEO Institute provides very real benefits for you and your credit union. Begin the journey toward your future today.
Register now by contacting Teresa Brogan, Executive Education Specialist, at 800.252.2664 or 608.271.2664, ext. 331; or email teresab@cues.org.
Accommodations
Your tuition includes five nights of on-campus executive accommodations and most meals.
Air Travel
CUES event participants may call Fox World Travel for airfare reservations at 888.691.9163 and reference Group Code 09FP4115.
Fox World Travel's hours are 7:30 a.m. to 5:30 p.m. CST.
Please note that a ticket processing fee of $37 domestic or $46 international will be added. CUES does not offer a discounted rate, but Fox World Travel will ensure the best pricing available for U.S. residents.
Ground Transportation
Hertz is the official car rental company for this meeting. You can take advantage of their discounted rates by placing your reservation online or through the Hertz Meeting Sales Desk in the U.S. at 800.654.2240, from within Canada call 800.263.0600; refer to meeting CV#02ZG0016.