Body
This event is FREE for CUES Unlimited and Unlimited+ Members
---
Thursday, October 29, 2020
Presenter: Lauren Grimshaw
How do you unlock the collective wisdom all around us - at work and in our communities? In this session, we explore a method for powerful group learning. You'll experience a total shift: from passive to active learning, expert to crowd-sourced ideas, and serving individuals to serving the whole group. 
Key Takeaways:
Define key elements of experiential group learning in a virtual environment and why crowd-sourcing is crucial to your future success 
Learn about psychological safety and some easy steps you can take to get started 
Learn by doing: experience the engagement techniques while learning about them 
 
For virtual education support, review these helpful steps and frequently asked questions.
 
About the Presenter: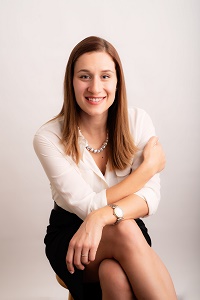 Lauren Grimshaw
Lauren Grimshaw's passion is helping people create the clarity and traction they need to make their vision a reality. She is an expert in digital and in-person facilitation, specialized in designing and facilitating high impact learning environments for workshops, offsites, summits and conferences. At Take Back Work, Lauren helps companies create workplace cultures they love. She has over a decade of experience as a leader of operations and innovative product development across diverse industries: military, non-profit and technology sectors. 
Lauren holds a BS in Systems and Information Engineering from the University of Virginia and an MBA from Rochester Institute of Technology.