Body
Members-Only Event
---
Tuesday, October 5, 2021
Presenter: Belma McCaffrey, CEO/ Founder, Work Bigger
Today's workplace is complex; we're often facing different personalities, needs and values within our organizations. To be an effective leader in these times, it's important to know how to navigate through such complexities to create a healthy, thriving workplace environment for ourselves and our teams. 
Join us for this session to learn:
The difference between reactive and proactive behavior, and how to shift to proactive
What triggers you emotionally and how to process it
A deeper understanding of what you need to feel seen, supported and heard
 
We'll review the SCARF model and also cover how you can apply these learnings to build better relationships with your team.
 
Key Takeaways:
How to master one's mindset and create emotional balance.
Ability to better manage colleagues and advocate for self, improving relationships in the workplace.
Ability to lead with empathy, impacting how employees interact with others and facilitate change.
Reusable framework for leadership development
 
For virtual education support, review these helpful steps and frequently asked questions.
 
About the Presenter: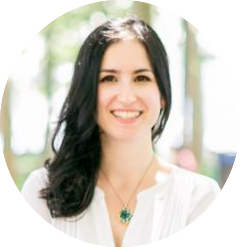 Belma McCaffrey
CEO/ Founder
Work Bigger

Belma McCaffrey is the CEO/ Founder of Work Bigger, a career coaching platform for dissatisfied high-achievers who want to find their purpose. She's also a career and leadership coach. 
Through coaching and community, Work Bigger helps individuals connect to their mission, up level their leadership skills and improve their emotional and mental health. 
Belma's work has been featured in Forbes, Fortune, Thrive, and other media platforms. Belma is also an immigrant, a mom, and prior to Work Bigger, she spent 10+ years working in media and strategy roles at companies like the Associated Press and Conde Nast.
Additional Content
Available as a Playback
This virtual session playback is available to logged in CUES Members.
Access Playback