Body
Thursday, November 4, 2021
12:00  - 1:00 p.m. Central Time
Presenters: Davi Allen, Vice President/Consumer Lending, BCU; Charlie Miller, Vice President/Client Services and Operations, State National
Q&A discussion between Davi Allen, Vice President of Consumer Lending at BCU, and Charlie Miller, VP of Client Services and Operations at State National, about how data is becoming an integral part of credit unions' overall strategy. They will explore how BCU leverages data in all aspects of their CU, from insights in lending to enhancing their collections platform. 
Key Course Takeaways
How BCU initially identified specific opportunities in data analytics
Business areas where BCU is currently applying analytics insights to support decision-making
What steps your credit union can take to better understand opportunities with the data already at hand. 
 
For virtual education support, review these helpful steps and frequently asked questions.
 
About the Presenters: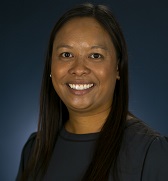 Davi Allen
Vice President/Consumer Lending
BCU
Davi Allen has more than 17 years of credit union audit and lending experience, beginning in 2005 when she joined BCU as an internal auditor. After progressing to Director of Internal Audit, she transitioned in 2018 into business operations by taking on responsibility for the Collections area. Her current role includes responsibility over Consumer Lending Product Management, Sales, Underwriting, Servicing, and Collections. Davi is recognized for her strengths in operational excellence, drive for results, and strong commitment to employee engagement and development. Davi received her bachelor's degree in Finance from Northern Illinois University.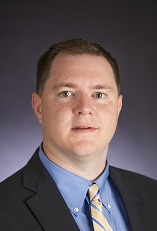 Charlie Miller
Vice President/Client Services and Operations
State National 
Charlie Miller is State National's Vice President of Client Services and Operations, overseeing the relationship- and service-focused client-facing team as well as our fundamental loan and insurance tracking operations, including Document Processing and our in-house Contact Center. Charlie's core priority is delivering an exceptional client experience by building lasting partner relationships that exceed expectations while delivering efficient, cutting-edge processes focused on improving the experience of both our clients and their borrowers.