Body
Original Air Date: Tuesday, October 29, 2019
Presenter: Greg Crandell, Partner, Query Consulting Group
Description: Digital transformation initiatives have rightly focused on member-facing services. However, to achieve lasting outcomes that guarantee member satisfaction, credit unions must direct more efforts toward back-office processes and management activities that directly impact service and decision-making. Learn more about where to focus, why and how.
Who Should Attend:
Management across the enterprise, especially operations, IT, finance and strategy.
Key Takeaways:
Attendees will come away with information on the role of the back-office in transformation, how to promote initiatives in their credit unions, and some examples of solutions that may help them.

About the Presenter: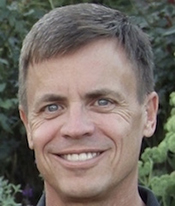 Greg Crandell
Partner
Query Consulting Group
Greg provides strategy, market planning, and transformation consulting to clients. Inside and outside of credit unions, Greg led the development and launch of online banking products, one of the first web-based debit products, and digital marketing and document storage/delivery services.