---
CEOs and board chairs must attend together, so please register them at the same time. If your board chair is unable to attend, you may bring your vice chair. Registration fees include your CEO and board chair, and are $3,700 for CUES member teams, or $5,550 for non-member teams. Canadian teams are $4,720 for CUES member teams, or $7,010 for non-member teams.
Additional registrants are $1,850 for CUES Members and $2,775 for non-members.
---
Create a Power Team
CUES Symposium is a unique conference that fortifies the partnership between your credit union's CEO and board chair. By attending together, the pair shares learning experiences and team-building opportunities, resulting in a powerful duo that works well together, ultimately strengthening your credit union.
This specialized event is highly interactive, providing opportunities for your CEO and chair to share ideas, problem solve, and develop plans ready to take home and implement immediately.

Synergy is vital at the top. Register your CEO and board chair for CUES Symposium today!
Registration includes:
All educational sessions and materials
A Welcome Reception on Sunday for attendees and their guest
Breakfast and refreshment breaks on Monday, Tuesday, Wednesday and Thursday
Register before December 10, 2021 to get the lowest rate!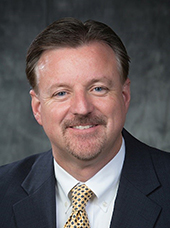 Andrews Federal Credit Union
asset size — $1.7 billion
I consider CUES Symposium a must-attend event—I've attended with my board chair annually since 2013. We both find the experience to be invaluable; it helps us work in synergy throughout the year, and the knowledge we acquire proves to be a tremendous benefit to our credit union. This event also offers a real sense of camaraderie; we greatly enjoy collaborating and networking with the other CEO/board chair teams.
Network with Your Peers
Symposium Attendees by Title
15

Attendees of CUES Symposium spend 15 hours learning with their peers.

16

You will earn up to 16 Continuing Professional Education credits for attending CUES Symposium.
Why Send Your CEO and Board Chair to CUES Symposium?
Your team will:
Come away working together as true partners, which will benefit your credit union for years to come
Work to develop plans which are set to go, ready to take home and implement immediately
Enjoy a bucket-list location, designed to help them get away from the day-to-day and focus on team building
Benefit from 16 and a half hours of learning and team building with scheduled time to network
Download the brochure
We are working on the 2022 brochure. You can download your copy of 2020 Symposium for reference.
Thank You to Our 2020 Sponsors
Platinum
Gold
Silver
Sponsorship Opportunities
Putting your organization in front of the credit union movement's top executives, directors, and future leaders will accelerate your sales performance. Explore all CUES' sponsorship opportunities today.
Agenda
The 2022 Symposium agenda is under development; here is a tentative schedule.
We are currently working on speakers for our 2022 event. Please check back later for more information.
We are currently working on Hotel and Booking information for our 2022 event. Please check back later for more details.