CUES Symposium focuses on leadership, strategy and governance.
Subscribe to receive updates on CUES Symposium and related content.


TTransform Your Top Team Into a Dynamic Duo
CUES Symposium is a unique conference that fortifies the partnership between your credit union's CEO and board chair. By attending together, the pair shares learning experiences and team-building opportunities, resulting in a powerful team that works well together, ultimately strengthening and advancing your credit union.
This specialized event is highly interactive, providing opportunities for your CEO and chair to collaborate, share ideas, problem solve, and develop plans ready to take home and implement immediately.
CEOs and board chairs must attend CUES Symposium together, so please register at the same time. If your board chair is unable to attend, you may bring your vice chair.
The registration fee above is pairs pricing for your CEO and board chair. Additional registrants are $2,300 for CUES Members and $3,100 for non-members. Canadian pricing is $2,935 CAD for CUES Members and $3,955 CAD for non-members.
Why the CEO and Board Chair Should Attend CUES Symposium
Your team will:
Come away working together as true partners, which will benefit your credit union for years to come
Work to develop plans which are set to go, ready to take home and implement immediately
Enjoy a bucket-list location, designed to help them get away from the day-to-day and focus on team building
Learn from world-class speakers and educators both in- and outside the CU movement for a full cross industry perspective
Follow a flexible agenda that allows time for networking with like-minded CUs and island exploration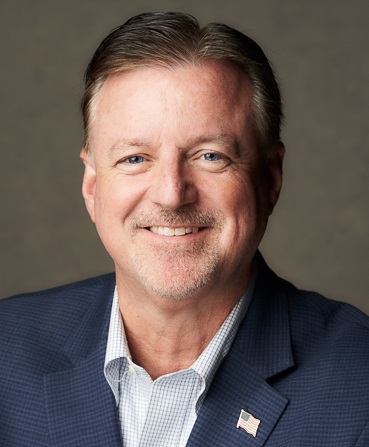 State Employees Credit Union
asset size — $51 billion
I consider CUES Symposium a must-attend event—I've attended with my board chair annually since 2013. We both find the experience to be invaluable; it helps us work in synergy throughout the year, and the knowledge we acquire proves to be a tremendous benefit to our credit union. This event also offers a real sense of camaraderie; we greatly enjoy collaborating and networking with the other CEO/board chair teams.
Below is a sample agenda of CUES Symposium. We are currently working on our 2023 details. Please check back later for more information.
We are currently working on our 2023 Speakers. Please check back later for more information.
This year, there are two hotel options for CUES Symposium. All conference sessions will be hosted at the Grand Wailea, A Waldorf Astoria Resort, however, attendees are welcome to stay at either hotel.
Updated: May 16, 2022
CUES is committed to providing a clean and safe experience when attending our events, prioritizing the safety and social wellbeing of all attendees, guests, sponsors, speakers, and staff. As we continue to monitor guidance from the Centers for Disease Control and Prevention (CDC) and state and local governments for regulations and guidelines, we have implemented the following safety measures at our meetings:
Number of attendees: We will cap our registration numbers to assure appropriate physical distancing standards can be met and maintained throughout the event.
Physical space: The meeting room will be set with ample physical space between each attendee, adhering to physical distancing standards. Networking opportunities will include indoor and outdoor spaces to allow for physical distancing.
Masks: Masks are strongly recommended and encouraged while indoors.
Sanitation stations: We will have hand sanitizer stations throughout the meeting spaces for attendees.
No contact greetings: We recommend waves and elbow bumps.
Event scheduled food and beverage: CUES will work with the hotel to create a safe eating experience for all.

We do not yet know what the state of safety measures will be when our conferences take place. As the situation changes, we will continue to review and modify these precautions, up to and including elimination of some safety measures.