Body
Thursday, January 14, 2021
Presenter: Sandi Papenfuhs, SFO, CCS, SVP of Consumer Lending, First Tech FCU; Chris Ryan, Marketing Lead, Fraud and Identity, Decision Analytics, Experian North America; Perry Maxfield, Product Strategy Sr. Manager, BECU
With fraudsters upping their game and launching savvier attacks, it's critical for credit unions to not only understand the specific threats presented by bad actors, but to also be prepared with a solid fraud detection and prevention plan.
In this 60-minute webinar, Experian North America's Chris Ryan, Marketing Lead, Fraud and Identity, Decision Analytics, will explain the differences in three main fraud types (first party, third party, synthetic) and provide an overview of key fraud trends. Additionally, First Tech Federal Credit Union's SVP of Consumer Lending, Sandi Papenfuhs, SFO, CCS and BECU's Product Strategy Sr. Manager, Perry Maxfield, will share how the credit union was able to better navigate fraud with Experian's assistance.
For virtual education support, review these helpful steps and frequently asked questions.

Key Takeaways:
Better understanding of three main fraud types
Overview of key fraud trends
Insight from industry peer Perry Maxfield, BECU
Additional Content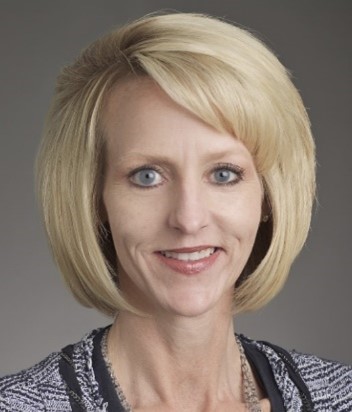 Sandi Papenfuhs, SFO, CCS
SVP of Consumer Lending
First Tech FCU
Sandi Papenfuhs, SFO, CCS is SVP of Consumer Lending for First Tech FCU, a $14+ billion industry leader headquartered in San Jose, California. She has served in the lending, default management and fraud prevention industries for over 30 years. The last 18 years have been spent at First Tech, where she's focused on providing outstanding member experiences while strengthening the safety and soundness of the financial services sector with profitable asset growth.  
Sandi is a graduate of the Pacific Coast Banking School and holds certifications from the Association of Certified Fraud Examiners and the Institute of Internal Controls. She participates in several credit union industry committees including: CUNA Lending Executive Committee, Experian Credit Union Advisory Council, CUDL Strategic Council, and Temenos Customer Advisory Panel.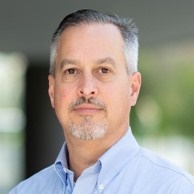 Chris Ryan
Marketing Lead, Fraud and Identity, Decision Analytics
Experian North America
Chris Ryan has over 20 years of experience in fraud prevention and uses this knowledge to identify the most critical fraud issues facing individuals and businesses in North America and guides Experian's application of technology to mitigate fraud risk. 
Prior to his current role, Chris was a member of Experian's Advisory Services fraud consulting practice where he applied his experience to address fraud-related issues across a wide range of industries, including government agencies, financial services deposit, lending and investments, utilities, and other areas that require identity assurance and fraud risk management.
Before joining Experian, Chris led efforts at CUNA Mutual to help the credit union industry establish consistent fraud prevention practices. His earlier work in fraud prevention focused on bringing advanced analytics to payment card markets in the United States and Latin America.
 

Perry Maxfield
Product Strategy Sr. Manager
BECU
Perry Maxfield offers over 15 years of experience in areas including IT leadership and Product Management. A credit union industry veteran, with BECU for over 14 years, Perry has been responsible for digital strategy development and delivery for www.becu.org, acted as Program Manager for digital fraud management and more. He offers extensive expertise in aligning strategic goals to tactical execution plans and developing product strategies to meet member and organizational needs.