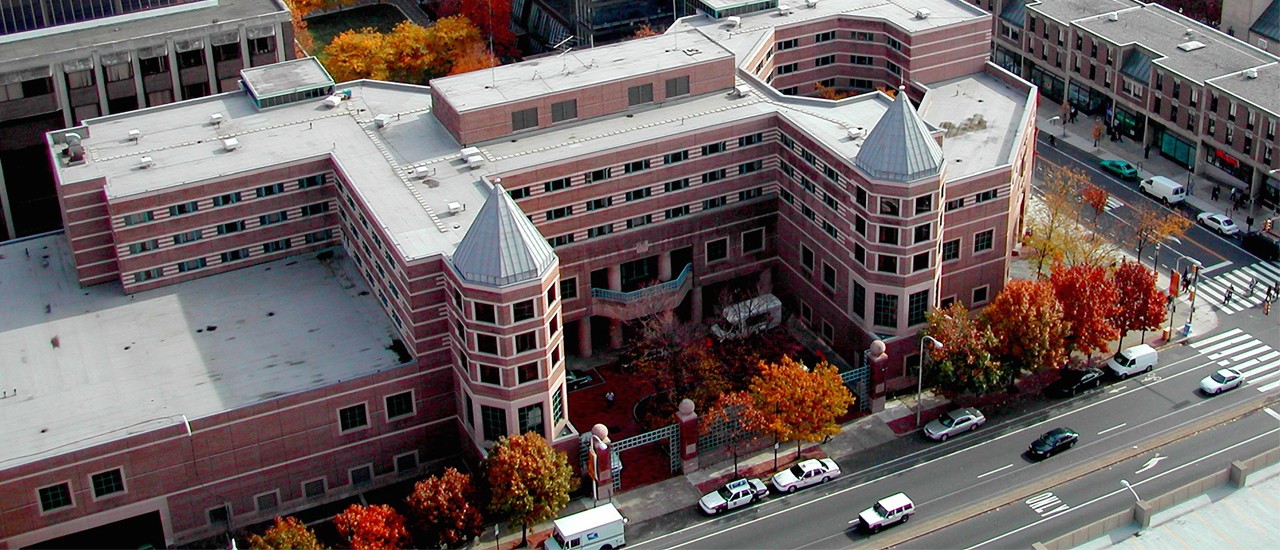 Take Your Place at The Top
As a credit union leader you're expected to exceed members' needs, be strong community partners, and meet regulatory requirements—all while keeping your institution financially sound.
CUES' prestigious CEO Institute is a career- and life-changing experience that combines the faculty, facilities and resources of the nation's top business schools into an unparalleled educational program that will prepare you to excel at any challenges and opportunities you face.
CEO Institute's robust curriculum meets your needs, including: interactive presentations, collaborative exercises, and powerful case study simulations laser-focused on significant executive leadership topics.
As a graduate of this transformational program, you'll leave equipped with a comprehensive understanding of leadership issues and approaches that will immediately benefit your credit union. With enhanced strategic thinking skills, you'll be able to:
Effectively make decisions
Better manage change
Improve business processes

CEO Institute consists of a series of one-week sessions held over three years, supplemented with pre-reading, homework assignments, and project work that add considerable value to your interactive learning experience. Attendees can include:
Quick Overview
Learn more about each segment of CEO Institute.
Held at:
The Wharton School
University of Pennsylvania
Highlights: scenario planning, member-centricity simulation, strategic segmentation
Year I Project: Give back to your credit union by completing a scenario planning project specific to your organization.
Held at:
Samuel Curtis Johnson Graduate School of Management
Cornell University
Highlights: change management, negotiation techniques, effective group performance and process
Year II Project: Apply the lesson you learned in organizational effectiveness to a business challenge or opportunity for your credit union.
Held at:
Darden Executive Education
University of Virginia
Highlights: Leadership Practices Inventory (LPI), managing change, motivation techniques
Financial Center First Credit Union
asset size — $536 million
Over the years, I have had the opportunity to pursue several industry leadership training programs during my career, and CUES' CEO Institute stands out amongst all the others.

The course content, quality of the universities, and the caliber of professors is outstanding. Attending the three-year program provides you with a great network of relationships with other credit union executives across the country.

CEO Institute is the highest quality leadership training available for credit union executives.
The Takeaway
When choosing an executive education program, it's important to consider what you'll get in return. When you attend CUES' CEO Institute:
You'll be joining a unique and tightly allied fellowship of credit union leaders. CEO Institute graduates form strong bonds, and tend to stay in contact with each other year after year, creating a powerful network of successful professionals.
Your credit union will benefit directly, thanks to the in-between segment projects you'll complete.
You'll benefit from an executive education program developed specifically for credit unions.
All classes are taught by world-class professors, authors, and researchers.
Many of the esteemed CEO Institute faculty are there for you even after graduation, offering another level of support.
You'll earn up to 35 Continuing Professional Education (CPE) credits each week.
Plus, if you successfully complete all required elements of the program, you'll be awarded the prestigious Certified Chief Executive (CCE) designation.
Becoming a Certified Chief Executive
When you have successfully completed all three weeks of CEO Institute and two between-segment action-learning assignments, you'll have achieved Certified Chief Executive
(CCE) status.
The CCE designation establishes a standard of education and excellence for credit union leaders. It signifies you have made an ongoing commitment to your professional development and obtained a level of expertise recognized throughout the credit union movement.
The Impact
Credit unions realize the value of the CCE designation, and they're willing to pay for it. Recent statistics released by Industry Insights indicate credit union executives holding the CCE designation make more than their peers without it.
The study showed CFOs with the designation typically earn a 23 % premium; COOs, a 14.8 % premium; and CEOs, a 6.3 % premium.
CEO Institute provides very real benefits for you and your credit union. Begin the journey toward your future today.
Register now by visiting the page links below or contacting Teresa Brogan, CUES' Executive Education Specialist, at 800.252.2664 or 608.271.2664, or email teresab@cues.org.