Just Added!
Working Remotely: Learning To Work From Home
With current health concerns, your institution may be increasing the use of "working remotely" to maintain a healthy workplace. While you may have policies and procedures regarding working from home, many employees feel inadequately prepared to overcome the changes in their new working environment.
In this course, you will learn how to prepare your staff for the benefits and challenges of working remotely. Students will learn tips from peers that will help make their adjustment in your working environment more seamless and successful.
_______________________________________________________________________________________________________________
CUES Online University, Powered by TRC Interactive, offers compliance and front-line training—including fraud prevention—at a very low cost.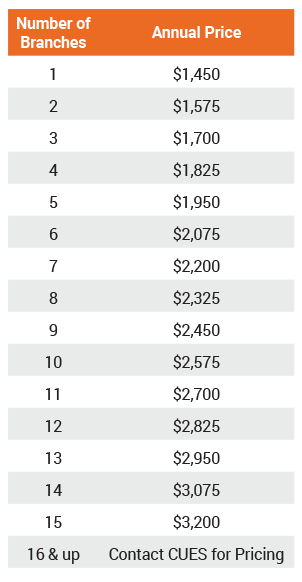 Give your staff the tools and training they need to succeed while saving your credit union money. Whether you want straight off-the-shelf training or something customized just for you, CUES Online University provides convenient and consistent development to improve your staff's performance.

Why Choose CUES Online University?
CUES Online University's benefits include:
Affordable solution to meet regulator-required training; a team of compliance experts continuously review and update courses.
Convenient and easy-to-use reporting with full LMS and tracking capabilities—assign courses and due dates; filter reports by learner, course, dates, and more!
Improved information retention through proven adult learning principles and interactive learning experiences.

Help your staff confidently do their job with training from CUES. Courses are developed with the learner in mind and are delivered in bite-sized pieces to help your staff retain what they've learned. Animations, quizzes and gamification keep learning interactive. The extensive course library offers a cost-effective way to meet NCUA-required compliance training and to keep staff up to date on hot topics, including:
Compliance
Board of Director Training
Lending
Management
New Accounts/Sales
Products and Services
Teller Training
 
Contact us today for a demo! Complete the online interest form or call 800.252.2664 or 608.271.2664, ext. 340 or cues@cues.org.
 
Administrator Training & Help