Body
Playback Available for CUES Unlimited and Unlimited+ Members
---
Thursday, February 4, 2021
Presenter: Catherine Putney, Economist, ITR Economics
Never has it been more critical for company leaders and key decision makers to have a clear, impartial, and data-driven perspective of how factors such as COVID-19 and oil price volatility will impact our economic future, and what they should be thinking about in preparation for that future. ITR Economics will help you see what the future holds as you move through the depths of this black swan period and seek the resumption of something approaching normal.
Live Q&A Format
This 30-minute session offers insight from a subject matter expert via a live Q&A (podcast-type) format, allowing time available for questions from the live audience. 
Through this session, attendees will gather new perspectives and knowledge, challenging them to integrate these ideas into their own experiences and role. 
For virtual education support, review these helpful steps and frequently asked questions.
 
About the Presenter: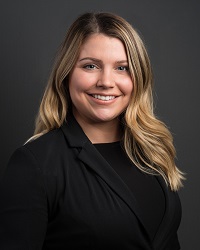 Catherine Putney
Economist
ITR Economics
Catherine specializes in applied research regarding business cycle trend analysis, growth cycle trend analysis, and the utilization of cyclical analysis at the business level. She earned a master's degree in economics from the University of New Hampshire.
As a key member of ITR's Leading Indicator Team, Catherine applies her skillsets when forecasting company and market data and sharing those findings – and their business relevance–with ITR clients.
Catherine and the team at ITR Economics have put their expertise to work for companies from a wide range of industries, including manufacturing, chemicals, fibers, healthcare, distribution, real estate, construction, and technology.
 
Additional Content
Available as a Playback
This playback is only available to logged in Unlimited and Unlimited+ Members.
Access Playback