Set your credit union up for a successful future.
"Business as usual" stops here. Reflect on your credit union's goals and direction in a setting that's uniquely suited to high-level thinking. CUES Execu/Net dives deep into topics such as:
Trusted Leader: 8 Pillars That Drive Results
Who Comes Next: Succession Plans Made Easy
Cultivating Next-Gen Board Leaders

This one-of-a-kind conference combines an innovative agenda, expert speakers, phenomenal networking opportunities and a spectacular location…all working together to create a transformative experience. Your day will begin with morning sessions, and the afternoons will provide plenty of time to explore and take part in an endless number of outdoor activities.
Learn more about each session by visiting our "Agenda" tab. Questions? Contact us or email events@cues.org. Register today!
Execu/Net focuses on leadership, strategy and governance.
Subscribe to receive updates on Execu/Net and related content.


Why Attend?
Tackle new, high-level topics daily with content focusing on on-the-rise strategic issues, and sessions diving deep into the subjects in a workshop environment. You'll walk away with actionable ideas to implement at your credit union.
The nontraditional schedule, with a unique balance of classroom learning and free time for networking, reflection, and activities, allows for better information retention.
Experience shared skill and relationship growth during the planned networking times. CUES' learning environment lends itself to open discussion, but the group problem-solving sets it apart.
You'll find all content and activities are customized specifically for the unique challenges and opportunities of credit unions.
CUES speakers are highly-respected experts in their fields.
Expand your network of like-minded professionals as you connect and share your own experiences.
Earn 15 Continuing Professional Education (CPEs) upon completing this program.

As we begin to move out of the pandemic, credit unions will be relying on strong boards at the helm—don't miss this limited-seating, in-person opportunity to examine important future-focused topics with your fellow directors!
To aid in social distancing we are keeping our registration numbers small. View our safety protocols by visiting our "Safety" tab.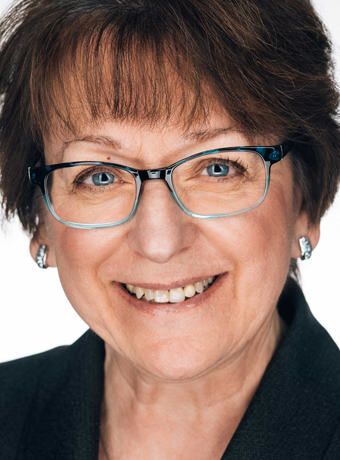 asset size — $860 million
Outstanding conference, jam-packed with timely information, high quality speakers, and a format that allowed for great networking, as well. I highly recommend it!
Sponsorship Opportunities
Forge new relationships with credit union board directors and executives as they strengthen their skills and hear from expert speakers.
Agenda
We are currently working on content for Execu/Net 2022. Please check back later for more information. Below is the agenda for our 2021 event for reference.
We are currently working on securing speakers for Execu/Net 2022. Please check back later for more information.
We are currently working on travel information for Execu/Net 2022. Please check back later for more information.
CUES is committed to providing a clean and safe experience when attending meetings and events. We prioritize the safety and social wellbeing of all attendees, guests, sponsors, speakers, and staff. We continue to monitor guidance from the Centers for Disease Control and Prevention (CDC) and state and local governments for regulations and guidelines.
CUES staff will continue to monitor the situation leading up to and at the event and communicate any possible situation with the attendees. As part of our on-site planning, CUES staff will meet with the hotel's emergency operation and planning teams to ensure all staff are prepared for any situation that may arise. We have also implemented the following safety measures for all our meetings:
Number of attendees: We will cap our registration numbers to assure appropriate physical distancing standards can be met and maintained throughout the event.
Physical space: The meeting room will be set with ample physical space between each attendee, adhering to physical distancing standards. Networking opportunities will include indoor and outdoor spaces to allow for physical distancing.
Masks: Masks will be required while indoors. CUES will provide masks for those that do not have one. If you are unable to wear a mask during this in-person event, we recommend you participate in our digital learning opportunities.
Sanitation stations: We will have hand sanitizer stations throughout the meeting spaces for attendees.
No contact greetings: We recommend waves and elbow bumps.
Event scheduled food and beverage: CUES will work with the hotel to create a safe eating experience for all.

We do not yet know what the state of safety measures will be when our conferences take place. As the situation changes, we will continue to review and modify these precautions, up to and including elimination of some safety measures.
If you have any questions, please contact the CUES Events team at events@cues.org.