"Business as usual" stops at Execu/Net. Increase your value to your credit union when you attend this one-of-a-kind conference. It gives you the opportunity to reflect on your credit union's goals and direction in a setting that's uniquely suited to high-level thinking. We're busy working on topics for the 2021 event, but here's past topics we've covered:
Leading with Ethical Intelligence: Five Principles for Successful Credit Union Leadership
Cultivating Next Gen Board Leaders
Amplify Your Impact by Mastering the Art of Powerful Communication

After the conference wraps each day, the afternoon is yours to take in the spectacular views. You'll have ample time to hike, fish, bike, golf, horseback ride, or just relax and enjoy the scenery.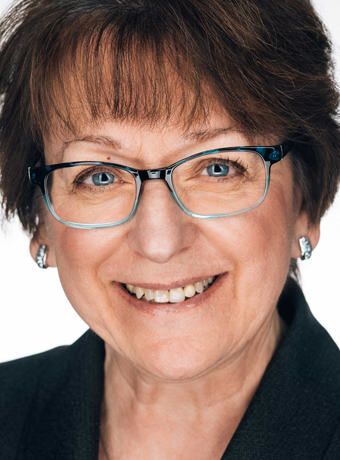 asset size — $860 million
Outstanding conference, jam-packed with timely information, high quality speakers, and a format that allowed for great networking, as well. I highly recommend it!
Network with Your Peers
Execu/Net Attendees by Title
13.5

2019 CUES Execu/Net attendees spent 13.5 hours learning with their peers.

5.5

Attendees spent 5.5 hours of scheduled networking during last year's seminar.
Why Attend?
You will:
Tackle new, high-level topics daily with content focusing on on-the-rise strategic issues, and sessions diving deep into the subjects in a workshop environment.
Experience personal relationship growth during the planned networking times. CUES' intimate learning environment lends itself to open discussion, but the group problem-solving sets it apart.
Notice our speakers are highly-respected experts in their fields.
Find the nontraditional schedule, with a unique balance of classroom learning and free time for networking, reflection, and activities, leads to better retention. You'll head back to your credit union with many new ideas to implement.
Thank You to Our Sponsors
Sponsorship Opportunities
Forge new relationships with credit union board directors and executives as they strengthen their leadership skills and hear from expert speakers.
Agenda
The 2021 Execu/Net agenda is under development; here is a tentative schedule.
We are currently working on speakers for our 2021 event. Please check back later for more information.
Hotel
Grouse Mountain Lodge
2 Fairway Dr.
Whitefish, MT 59937
406.862.3000
We are working on travel and room information for our 2021 event. Please check back later for more information.
Air Travel
CUES conference participants may call Fox World Travel for airfare reservations at 888.691.9163 between 7:30 a.m. and 5:30 p.m. CST and reference Group Code 09FP2501. Please note that a ticket processing fee of $37 domestic or $46 international will be added. CUES does not offer a discounted rate, but Fox World Travel will ensure the best pricing available for U.S. residents.
Car Rental
Hertz is the official car rental company for this meeting. You can take advantage of their discounted rates by placing your reservation online at www.hertz.com or through the Hertz Meeting Sales Desk within the U.S. at 800-654-2240; from within Canada call 800-263-0600 refer to Meeting CV# 02ZG0016.
Guest Options
Meal Plan Only (separate registration required):
At Execu/Net, your companion is welcome to join you for the welcome reception, breakfast each morning, and lunch on Monday and Tuesday. The cost for the companion meal plan is $325 US ($405 CAN).