Being a leader is never easy, and 2020 has had its share of challenges. CUES is here to help you adapt to the changing climate, now and into the future, by offering a digital suite of professional development offerings for you, your staff, and board.
Be sure to leave room in your 2021 budget for your CUES Membership—you'll find we're scaling up, even as others are scaling down, and bringing new benefits to you for the same price.

Key Membership Benefits
CUESNet™
This online networking tool is dedicated to helping you easily connect and share with other CUES members. Plus, you can join communities, access our documents library, discover tips to help you make the most of your membership—and so much more. Think of it as your CUES Membership hub—access to everything CUES, right at your fingertips.

Save time and keep your organization up-to-date! Easily access and download credit union policy and procedure documents shared by fellow members, and contribute your own for others to use. You'll find Members Share conveniently located in CUESNet. Access Now
CUES Learning Portal
Included with CUES Membership, CUES Learning Portal, powered by Degreed, offers a great way to stay current with your professional development goals, without travel. This powerful platform houses curated content and preset learning plans on a variety of topics. You can also track items you've completed outside of the portal. Plus, you can assign content to your direct reports. Access Now    Learn More
Board Governance Assessment
Take an honest look at your board with this anonymous, online assessment tool. Evaluate board performance in key areas of governance and create a plan to improve. Learn More
Recommended Events
CUES Symposium
Align the strategic vision of your top team through shared learning experiences. At this unique event, CEOs and board chairs must attend together, but will return home a stronger, more unified force. Learn More
CEO Institute I: Strategic Planning
Learn to turn challenges into change. Delve into strategic planning by embracing uncertainty, rather than ignoring it. Learn More
CEO Institute II: Organizational Effectiveness
Effective change management skills are needed for even the most thought-out plan. Reach beyond your area of expertise and include every level of executive management in your credit union. Learn More
CEO Institute III: Strategic Leadership Development
CEO Institute III represents the highest point in your professional leadership development. You'll uncover the reasons why you lead the way you do, and learn new ways to become a more effective leader. Learn More
CUES Governance Leadership Institute
Strengthen your boardroom contributions as you learn to balance healthy debate and diversity, as well as execute your fiduciary responsibilities. Learn More
Strategic Innovation Institute
Learn to embrace innovation and become a successful agent of change. Graduates of this robust program are well equipped with an understanding of innovation that benefits their credit unions immediately. Learn More
CEO/Executive Team Network
This dynamic conference, designed for CEOs and senior executives, focuses on growth opportunities. You'll examine strategy and leadership, participate in thought-provoking sessions on the latest industry trends, and enjoy unparalleled networking. Learn More
Strategic Growth Institute
Walk away knowing how to analyze, evaluate, and recommend specific actions to grow your credit union while avoiding common pitfalls. Learn More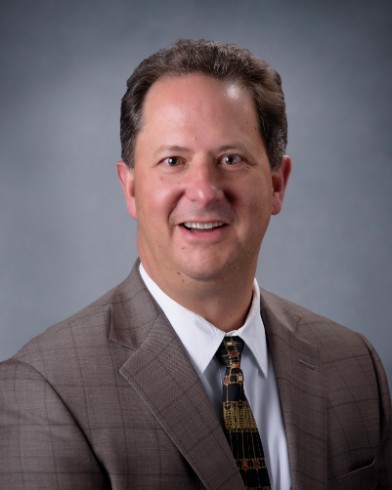 Member One Federal Credit Union
asset size — $1 billion
While we are a large credit union, I think credit unions big or small struggle with the same challenge–finding quality resources you can trust to help develop employees at all levels. For our credit union, our CUES membership has been beneficial in assisting with that challenge. We find the CUES Learning Portal useful, its thoughtful content and pathways make learning about a topic easy. I highly recommend a CUES membership to any credit union seeking to broaden the knowledge of their employees. It has absolutely helped our credit union take employees' knowledge to the next level!
Achieve Your Professional Goals with CUES
CUES is the trusted source credit unions turn to for vital resources, top industry specific education, and valuable networking connections.
BECOME A CUES MEMBER