Body
This event is FREE for CUES Unlimited and Unlimited+ Members
---
Wednesday, July 14, 2021
12:00 p.m. - 1:00 p.m. Central Time
Presenter: Bryn C. Conway, MBA, CUDE, Principal, BC Consulting, LLC
Adversity comes in all shapes and sizes and today, more than ever, it's often hidden in plain sight. With the global pandemic changing almost every aspect of our personal and professional lives, everyone is facing adversity in some way. While it's been mentally and emotionally challenging, good news is on the horizon! From this adversity comes the opportunity to build resilience - in yourself and in your organization. 
Join us this for this session to learn how to turn setbacks into opportunities and foster resilience in yourself and your credit union.
 
Key Takeaways
Discover the benefits of adversity and how to turn them into opportunity
Learn what individuals and organizations can do when facing adversity
Understand the aspects of resiliency and how they can be learned and developed over time
Develop and maintain a resilient mindset in yourself and your credit union
 
For virtual education support, review these helpful steps and frequently asked questions.
 
About the Presenter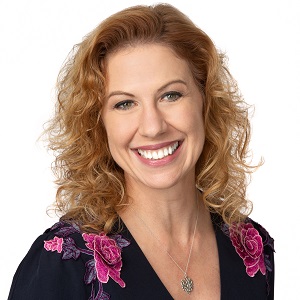 Bryn C. Conway, MBA, CUDE
Principal
BC Consulting, LLC
Bryn C. Conway, MBA, CUDE is Principal, of BC Consulting, LLC, whose mission is to help organizations achieve success by developing and implementing growth strategies. Bryn offers more than 20 years of experience as a former financial services executive with extensive background in strategic planning, brand development, retail delivery and public relations. 
Bryn received her Master of Business Administration from Regis University with an emphasis in Market Strategy, and a Bachelor of Arts from the University of Wyoming. She is a Credit Union Development Educator (CUDE), Co-Chair of the Global Women's Leadership Network Washington DC Chapter, Cherry Blossom 10-Mile Run participant, and a member of the American Marketing Association. Bryn served on the executive committee of the CUNA Marketing and Business Development Council and on the New England Financial Marketing Association Board of Directors.
Additional Content
Available as a Playback
This playback is only available to logged in Unlimited and Unlimited+ Members.
Access Playback