CUES Execu/Summit® is a truly unique, can't-miss event for those wanting to set themselves and their CU up for success!
Execu/Summit's distinctive schedule bookends educational sessions around free time, giving you plenty of time to learn, network and explore beautiful scenery—a perfect combination.

Topics are selected to give you what you need to take your organization's performance to the next level. We'll take a deep dive into:
Leading with Ethical Intelligence
The Board of Directors Role in Talent Alignment
Diversity & Inclusion: A Strategic Imperative
Strategy in a World of Uncertainty
Transformational Change
I found talking with people in various sized CUs and gaining their perspectives on issues that I'm dealing with highly valuable.
Network with Your Peers
Execu/Summit Attendees by Title
18

Attendees of CUES 2020 Execu/Summit spent 18 hours learning with their peers.

21.5

You will earn up to 21.5 Continuing Professional Education credits for attending Execu/Summit.
Why Attend?
You will:
Tackle new, high-level topics daily with content focusing on on-the-rise strategic issues, and sessions diving deep into the subjects in a workshop environment.
Experience personal relationship growth during the planned networking times. CUES' intimate learning environment lends itself to open discussion, but the group problem-solving sets it apart.
Notice our speakers are highly-respected experts in their fields.
Enjoy the nontraditional schedule, with its unique balance of classroom learning and free time for networking, reflection, and activities, which leads to better retention. You'll head back to your credit union with many new ideas to implement.
Sponsorship Opportunities
Putting your organization in front of the credit union movement's top executives, directors, and future leaders will accelerate your sales performance. Explore all CUES' sponsorship opportunities.
Sunday, March 13
Welcome Reception and Registration
5:00 - 6:00 p.m.
Monday, March 14
Breakfast
7:00 - 7:30 a.m.
Introduction and CUES updates
7:30–8:00 a.m.
General Session
8:00–9:30 a.m.
Bruce Weinstein, The Ethics Guy®, President and CEO, The Ethics Guy, LLC; Author, Trainer, Forbes contributor

Leading Your Credit Union with Ethical Intelligence: 5 Principles for Sustained Success
The most successful boards of directors are led by people with a strong commitment to ethical intelligence. In this highly interactive, fun, and timely presentation, Forbes Contributor Dr. Bruce Weinstein, The Ethics Guy®, will show how five simple principles--the principles of ethical intelligence--are the keys to leading your credit union to the best of your ability. The session concludes with a call to action so you can put Bruce's takeaways into practice immediately. Who knew that ethics could be this entertaining--and practical?
Free time
9:30 a.m.–3:00 p.m.
Warm-up Break
3:00–3:30 p.m.
Morning session continued
3:30–6:00 p.m.
Tuesday, March 15
Breakfast
7:00 - 7:30 a.m.
General Session
7:30–9:30 a.m.
Garrick Throckmorton, Chief Product and Services Officer, TalentTelligent LLC
The Board of Directors Role in Talent Alignment: A research-based approach
One of the most critical issues for today's board of directors is reinforcing talent alignment to ensure the connection between strategy and talent. While the board of directors' sole employee is the CEO and it is management's responsibility to oversee and train the workforce, most directors understand their strategy is only as good as their ability to execute it. Board directors also understand that strong execution requires talent at all levels of the organization.
By asking the right questions, boards help improve leadership, succession planning, and the need to advance talent practices to ensure a thriving future for credit unions. As the strategy shifts over time, the knowledge, skills and attributes needed by all employees must be assessed to ensure relevancy.
In this interactive session, participants will:
Explore industry insights related to the climate of talent management
Experience personalized activities, using research-based processes, to consider the knowledge, skills and attributes needed by leaders at their credit union
Receive an executive overview of CUES+TalentTelligent research conducted to determine the critical credit union leader behaviors needed to drive effectiveness and relevance for the industry in the next 3-5 years
Explore the framing of the 70/20/10 learning methodology to guide board discussions around talent alignment
Connect the session's learnings so you'll leave equipped to ask the right questions to improve leadership and succession planning when you return home
Free time
9:30 a.m.–3:00 p.m.
Warm-up Break
3:00–3:30 p.m.
Morning session continued
3:30–6:00 p.m.
Wednesday, March 16
Breakfast
7:00 - 7:30 a.m.
General Session
7:30–10:00 a.m.
Harvey Floyd II, Organizational Psychologist, Senior Executive Coach and University Lecturer
Diversity & Inclusion: A Strategic Imperative
Inclusive leaders today will be wise to understand the historical underpinnings of systemic inequality and inequity, while developing the cultural dexterity required to lead change and galvanize the trust of colleagues, shareholders, and stakeholders alike. This enhanced understanding and learning positions leaders to lead dialogue across differences, model openness and attentiveness, and garner support that will be required to demonstrate an organization-wide approach to inclusion and equity.
In this session we will:
Explore the research on benefits of inclusion - organizationally and personally;
Explore the behaviors and barriers to inclusive leadership;
Identify actions that Credit Union leaders can take to advance inclusion and equity in their organizations.
Leaders must demonstrate seriousness about inclusion and equity becoming a core component of their organizations, and commit to being role models, allies, and drivers of change.

Session ends for the day/free time
10:00 a.m.
Thursday, March 17
Breakfast
7:00 - 7:30 a.m.
General Session
7:30–9:30 a.m.
Roch Parayre, Founder and CEO, Strategique
Strategy in a World of Uncertainty
We live in a world of uncertainty, yet most organizations plan as if the world were predictable, developing point forecasts, budgets, and initiatives that will succeed as long as the external environment cooperates. This session will introduce an outside-in view of planning that embraces external uncertainties as a source of superior opportunities and profit, and present a scenario-based approach for crafting an adaptive strategy under conditions of uncertainty.
Free time
9:30 a.m.–3:00 p.m.
Warm-up Break
3:00–3:30 p.m.
Afternoon Session
3:30–6:00 p.m.
Roch Parayre, Founder and CEO, Strategique
Leading in a World of Uncertainty

In an era of unprecedented uncertainty, a leader's ability to think strategically and act with agility have emerged as critical skills in navigating change and adapting to the "new normal". To do so, it is important to understand the factors that drive – or drag -- your organization's performance, and to develop and lead with a greater strategic agility. In this session we'll aim to heighten your awareness of your Credit Union's "strategic IQ", and suggest avenues for better decision making, more agile strategies and plans, and an improved ability to navigate uncertainty.
Friday, March 18
Breakfast
7:00–7:30 a.m
General Session
7:30–9:30 a.m.
Jim Austin, Lecturer, Wharton Business School/ Duke Corporate Education; President, JH Austin Associates, Inc.
Transformational Change
Strategies are only as good as their execution. The ability to drive change, not just talk about it, differentiates true leaders. Unfortunately, too many leaders manage strategy formulation and strategy execution as two separate efforts, rather than an integrated, iterative moves. This session will help participants understand the ideal relationship between strategy development and its execution, and a model to optimize execution.
Execu/Summit concludes
9:30 a.m.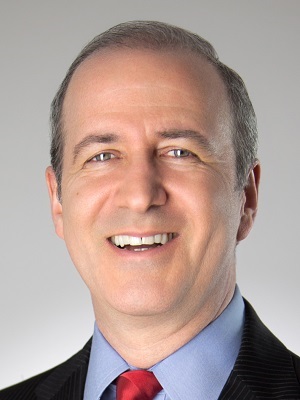 President and CEO, The Ethics Guy, LLC; Author, Trainer, Forbes contributor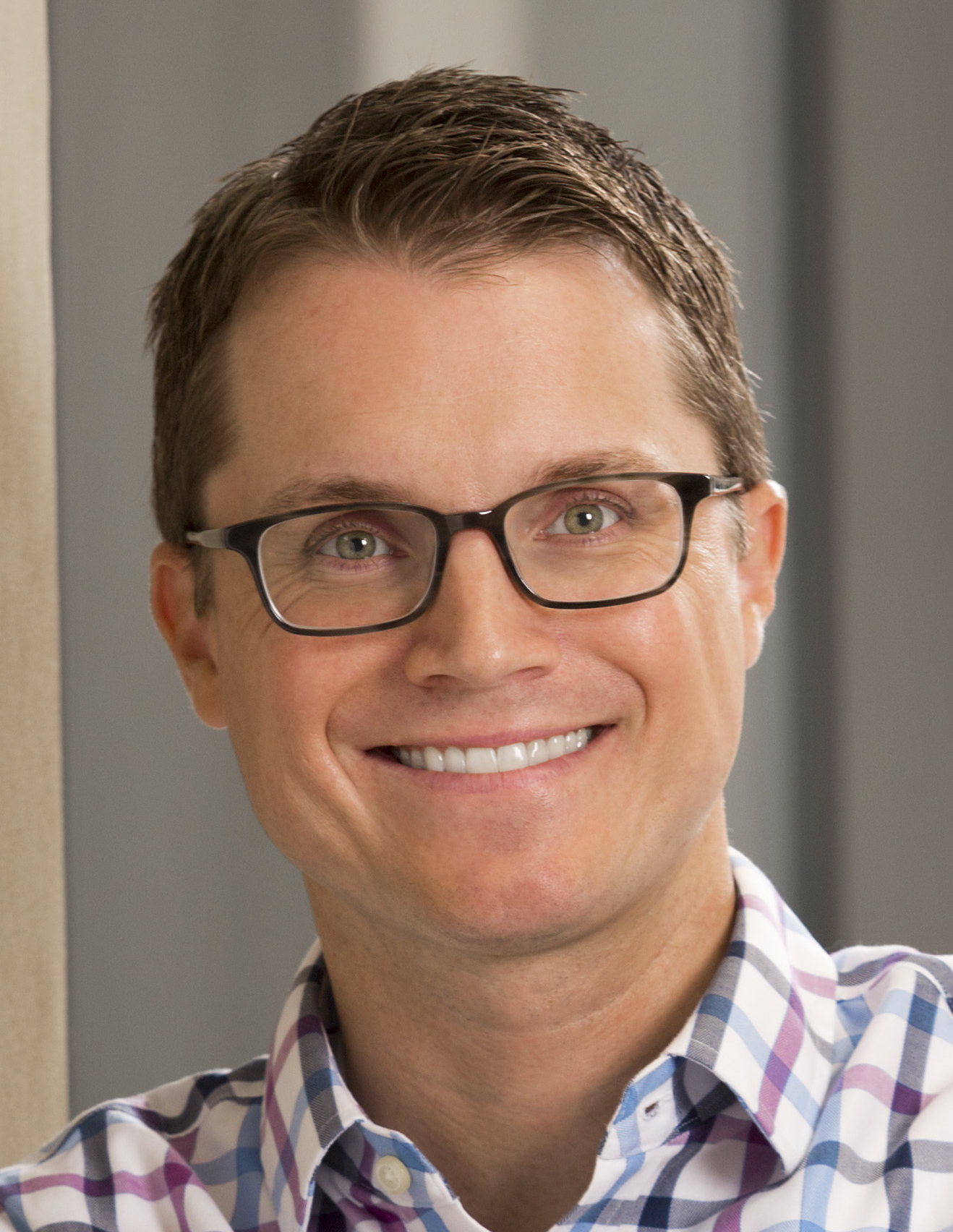 Chief Product and Services Officer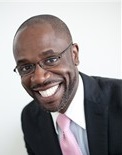 Organizational Psychologist, Senior Executive Coach and University Lecturer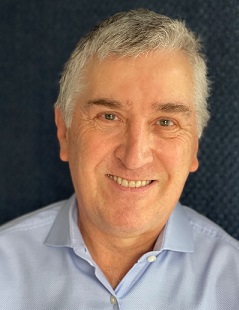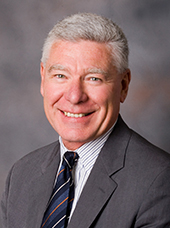 Wharton Business School/ Duke Corporate Education; President, JH Austin Associates, Inc.
Hotel
Summit at Big Sky
60 Big Sky Resort Road
PO Box 160001
Big Sky, MT 59716

Rates at Summit at Big Sky and the Huntly are as follows:
| | |
| --- | --- |
| Summit with 2 Queens | $289/night |
| Summit with a King | $319/night |
| Huntley Mountain View | $259/night |
| Huntley Lodge Loft | $349/night |
Please note: The seminar will take place at the Summit at Big Sky. However, we also have rooms available next door at the newly renovated sister property the Huntley.
Summit at Big Sky
60 Big Sky Resort Rd, Big Sky, MT 59716
Huntley
44 Big Sky Resort Rd, Big Sky, MT 59716

Breakfast is included in the room rate at both hotels for single or double occupancy.
Reservations can be made by clicking here. Be sure to mention that you are attending a conference with CUES to receive the group rate.
The hotel offers great amenities, discounted rates and the best networking opportunities available. Staying within CUES' room block will help keep registration prices down. The hotel will accept reservations after February 21, 2022, based on availability; however, the discounted rooms may be gone and the room rate may increase prior to this date so early reservations are recommended.
*Remember that all hotel arrangements are strictly between you and the hotel. In the event you are unable to make the seminar (e.g. your flight is canceled), you are responsible for calling the hotel to cancel your room reservation.
Check-in time is 5:00 p.m. and check-out time is 11:00 a.m.
Lift/Tram Tickets
Execu/Summit participants can purchase discounted group ski lift and tram tickets by visiting the online reservation link.

Air Travel
U.S.-based CUES conference participants may call Fox World Travel for airfare reservations at 888.230.8833 (toll free) or 800.373.9643 (after business hours) and reference CUES.

Please note that a ticket processing fee of $37 domestic or $46 international will be added. CUES does not offer a discounted rate, but Fox World Travel will ensure the best pricing available for U.S. residents.

Car Rental
CUES has negotiated a discount when you book with Enterprise and National for this meeting. You can take advantage of our discounted rates by booking online using the below links. Be sure to reference account number OSMB44A when making all reservations.

Enterprise Reservations | National Reservations

We also invite you to enroll in the Emerald Club loyalty program. As an Emerald Club member, you can bypass the counter and choose your own vehicle, earn free rental days, receive arrival & return alerts, receive e-receipts, and maximize benefits while still enjoying our CUES corporate discount. Click here to enroll in Emerald Club (Emerald Club benefits applicable to both Enterprise & National reservations).
Updated: November 29, 2021
CUES has reviewed local laws and the hotel's requirements to provide a safe meeting experience for all. At this time, all CUES Staff and hotel banquet staff will be required to wear masks during official indoor conference functions. CUES also strongly recommends and encourages all attendees and sponsors to wear masks while inside meeting spaces. We are working with hotel staff to make the best use of their open spaces and will provide ample opportunities for breaks and air movement throughout the space.
We'll continue to update this page with current safety standards as we get closer to March; please check back here often. Please do not hesitate to reach out to our Executive Education and Meetings team if you have any other questions or concerns at events@cues.org.
CUES is committed to providing a clean and safe experience when attending meetings and events. We prioritize the safety and social wellbeing of all attendees, guests, sponsors, speakers, and staff. We continue to monitor guidance from the Centers for Disease Control and Prevention (CDC) and state and local governments for regulations and guidelines.
CUES staff will continue to monitor the situation leading up to and at the event and communicate any possible situation with the attendees. As part of our on-site planning, CUES staff will meet with the hotel's emergency operation and planning teams to ensure all staff are prepared for any situation that may arise. We have also implemented the following safety measures for all our meetings:
Number of attendees: We will cap our registration numbers to assure appropriate physical distancing standards can be met and maintained throughout the event.
Physical space: The meeting room will be set with ample physical space between each attendee, adhering to physical distancing standards. Networking opportunities will include indoor and outdoor spaces to allow for physical distancing.
Masks: Masks are strongly recommended and encouraged while indoors. CUES will have ample masks available for your use, should you need one.
Sanitation stations: We will have hand sanitizer stations throughout the meeting spaces for attendees.
No contact greetings: We recommend waves and elbow bumps.
Event scheduled food and beverage: CUES will work with the hotel to create a safe eating experience for all.

We do not yet know what the state of safety measures will be when our conferences take place. As the situation changes, we will continue to review and modify these precautions, up to and including elimination of some safety measures.
If you have any questions, please contact the CUES Events team at events@cues.org.
Body
Execu/Summit focuses on leadership, strategy and governance.
Subscribe to receive updates on Execu/Summit and related content.